It seems like everyone in the country has an opinion on Washington, DC as a city… which is honestly pretty reasonable; we are the nation's capital, after all. But perceptions outside the Beltway offer quite a range, and rarely a flattering one: some folks seem to think we're a town of power-hungry politicians who are constantly trampling each other, while others mock us for how stagnant and little-c conservative DC is perceived to be. While these stereotypes have some root in reality, the truth is that DC is one of the most popular cities for educated young professionals to move to… a truth that's partly thanks to the job market, but also because of the high quality of life our city offers -- along many fronts.
So with Thanksgiving a couple of weeks away, we're here to arm you with some solid rebuttals for when friends and family from out of town roll out the usual out-of-touch comments about the city we call home. Washington, DC is an incredible place to live -- just be sure to keep all these great things on the down-low so those of us who are already here can keep enjoying this absolute gem hidden in plain sight.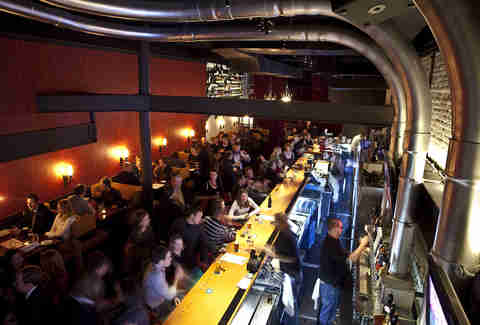 "Isn't living in DC kind of... boring?"
DC is one of the most cosmopolitan cities in the world, inhabited by people from around the globe, and a rich cultural life that reflects this diversity (not to mention arguably the best international dining scene in the country). Residents and visitors have access to amazing museums -- many of them free -- as well as some of the most iconic landmarks and monuments in the United States. We've got a team in each of the major sports leagues, and are within a couple of hours' driving distance to the beach or the mountains. We have Rock Creek Park, giant pandas at the National Zoo, and the National Arboretum.
We also have the 9:30 Club, which, hi, is widely regarded one of the best music venues in the country, and you can enjoy a local beer from over 20 breweries in the area. There is something amazing happening here every single night of the week.
But yeah... keep telling us about how DC is sooo boring.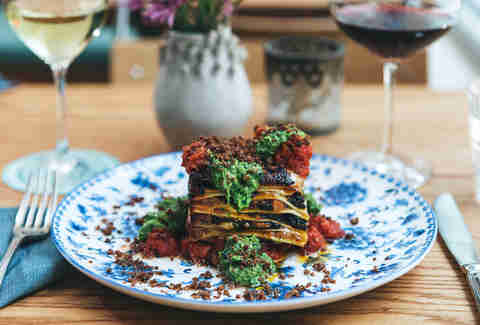 "The food scene in DC has always been pretty blah, though."
We've gotten used to hearing this one a lot from friends living in the other major cities, and while this might have been somewhat accurate once upon a time, DC is now home to some of the most intrepid, adventurous, and accomplished chefs in the world. While the accolades have only started to pour in over the last couple of years -- with glowing write-ups for many of our eateries in publications such as Bon Appetit and Eater, as well as DC finally getting its first Michelin stars -- our city has been home to a healthy culinary scene for close to a decade… and it's only getting better. Don't believe us? Then trust these guys. Besides, we have had access to the country's best Vietnamese and Ethiopian cuisines for basically ever… it's not all politician-filled steakhouses here.
"Everything closes early here!"
Look, we take "work hard, party hard" pretty seriously in the city. Washington, DC is a haven for folks who enjoy getting their drink on early and on the cheap, reflected by the absolute plethora of great happy hours in each neighborhood. We're a city that loves its cheap booze, then goes to bed early enough so we can squeeze in a run or some yoga before heading into the office.
And for the record, we think that a 3am closing time on a weekend is perfectly reasonable!
"People in Washington have terrible style."

OK, fine -- we can accept that we are not as fashion-forward as New York or Los Angeles, but that's your fault, represented taxpayers. That's right: The primary reason people in DC are, shall we say, "sartorially conservative" is to prevent every Jim, Bob, or Nancy from back home from foaming at the mouth when their congressional staffer gives them a tour of the Capitol in jogging pants and a fresh pair of Yeezys.
Our weekday style is largely tied to our jobs, many of which are in government and government-adjacent industries. So at this point, most of us figure it's easier to wear something comfortable, functional, and classically styled than risk a flood of angry emails about how we're compromising "American values" because we wore all black to the office one day.
"So, do you see the Obamas all the time?"
Admittedly, this one sounds like a dream: Who wouldn't want to just casually run into Barack, Sasha, Malia, and Michelle -- this country's real MVP, let's admit it -- while strolling by the White House? Unfortunately for most of us, the closest we ever get to the First Family is when we're stuck in motorcade traffic on Pennsylvania or Connecticut Ave. Maybe this will change after the election -- after all, they are moving into a cozy spot in Kalorama.
"Can we go see the cherry blossoms on the Mall?"

Cherry blossoms at the Tidal Basin are truly spectacular, and Washington is overcome with anticipation and excitement each spring as we all become amateur meteorologists/botanists trying to predict when they will bloom. However, if you're not out there first thing in the morning, you're likely to be walking into a nearly literal sea of people.
Pro tip: Check out the United States National Arboretum, where you can find 42 kinds of cherry blossoms to enjoy... without the crowds.
"Wow, rent is really expensive here!"

Don't remind us. We're still hoping this will be the year we can finally afford to move out of that eight-person row house in Adams Morgan.
"Of course it's hot here. DC was built on a swamp."
Nope, but this one is forgivable: This is one of those urban legends that even residents perpetuate. We know summers in the District can get unbearably hot and sticky, but it's not entirely accurate to claim our nation's capital was built on a swamp. According to DC-based architect and historian Don Hawkins:
"Within the original city's boundaries... only about 2% of the total area fits the definition of a swamp. It was almost entirely laid out over well-drained terraces and hills. In fact, for a riverside site, it was amazingly free of swampiness."
How about that?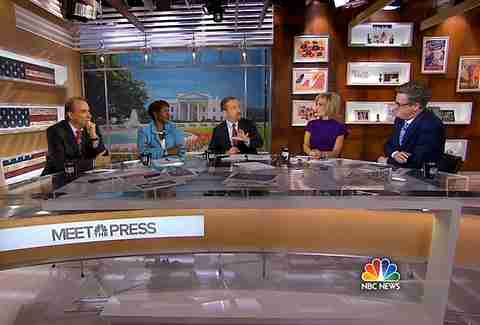 "So what's everyone in DC saying about [hot news item/political event of the week]?"
Listen, we know that our town is featured on every news show in the world -- we are the capital, after all. But not all of us spend our days glued to CNN or reading Politico and The Hill. Like any other "industry city," a great deal of people have lives that don't revolve around politics or lobbying or law, and are perfectly content to socialize while adhering to the rules of etiquette.
That said, there's an 85% chance that the next person you meet at a bar will have strong, well-thought out opinions on the pros and cons of the Trans-Pacific Partnership.
We're a city of overachievers -- that's not so bad, is it?
Sign up here for our daily DC email and be the first to get all the food/drink/fun in town.