10 Virginia Small Towns That Deserve Your Attention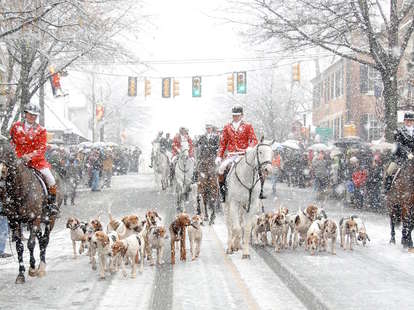 Courtesy of The Middleburg Eccentric
Courtesy of The Middleburg Eccentric
The Commonwealth is a girthy 39,594 square miles. That's an intimidating amount of exploring to do, so here's some help. If you're a District denizen, we're hedging our bets that you're already acquainted with medium-size spots like Charlottesville, Fredericksburg, and Manassas, so we shot smaller. Ditch the city to survey these 10 Virginia towns deserving of your attention, whether you're a country music fan, craft beer guzzler, or just a fresh air aficionado.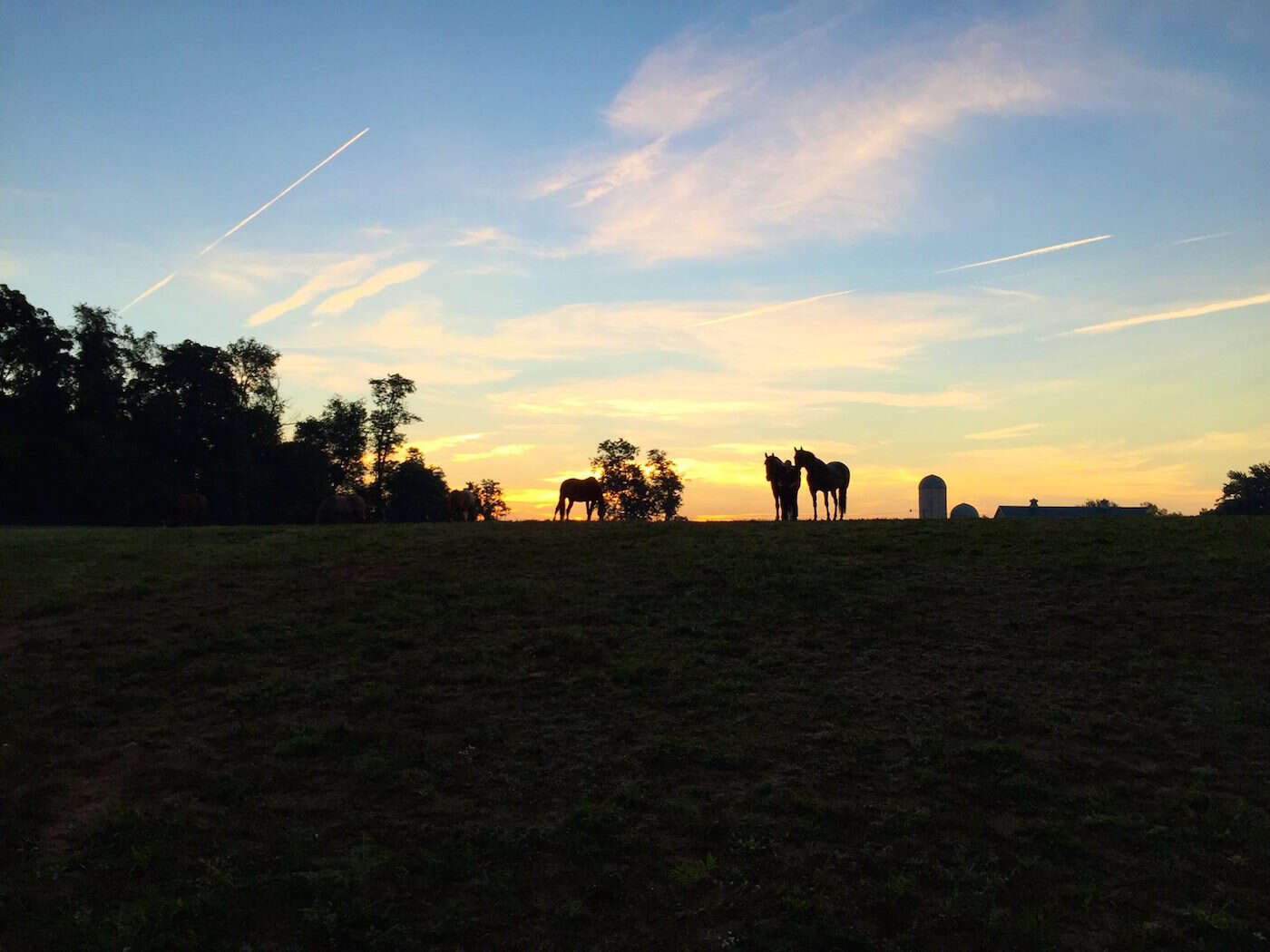 Middleburg
Why it's so great: Some call it horse and hunt country. We call it wine country -- that's why you're headed here. Chrysalis Vineyards is whimsical, Boxwood Winery is modern, Greenhill Winery & Vineyards is charming, and they're all within a short drive from each other, making it possible to picnic hop. When you need a break from vino, stop by Mount Defiance Cidery & Distillery to try their apple brandy, absinthe, and ciders. And, don't forget Middleburg is home to the Salamander Resort & Spa, should you want to sit in a steam room after riding a horse. Finally, there's the annual Hunt Parade in December uniting horse, hunter, and hound.
Must-eat foods: Duck confit or steak frites at The French Hound; foie gras French toast at Goodstone Inn & Restaurant; gourmet sandwiches at Market Salamander; and two scoops of anything at Scruffy's Ice Cream Parlor.
Abingdon
Why it's so great: Outdoors enthusiasts dig it. The Blue Ridge Mountains form the backdrop of this small town where two trails collide: the Appalachian Trail and the Virginia Creeper Trail. Bike shops will rent you a bike and shuttle you to Whitetop Station so you can cruise the downhill ride back into town. Then, take care of your sore muscles at The Martha Hotel & Spa Abingdon. Abingdon is also a hub for musicians: Catch live music at Barter Theatre, or better yet, combine your love for tunes with brews. Wolf Hills Brewing Company has 13 beers on tap and music on the weekends. Finally, stop off at Abingdon Vineyard and Winery to sample their uncommon blends.
Must-eat foods: Sesame fried oyster tacos at 128 Pecan; Fried Green Tomato BLT at The Peppermill; Buffalo crawfish at and the Plumb Alley Burger at Rain; cornbread fritters at BoneFire Smokehouse; and coffee paired with baklava and strudel at The Balkan Bakery.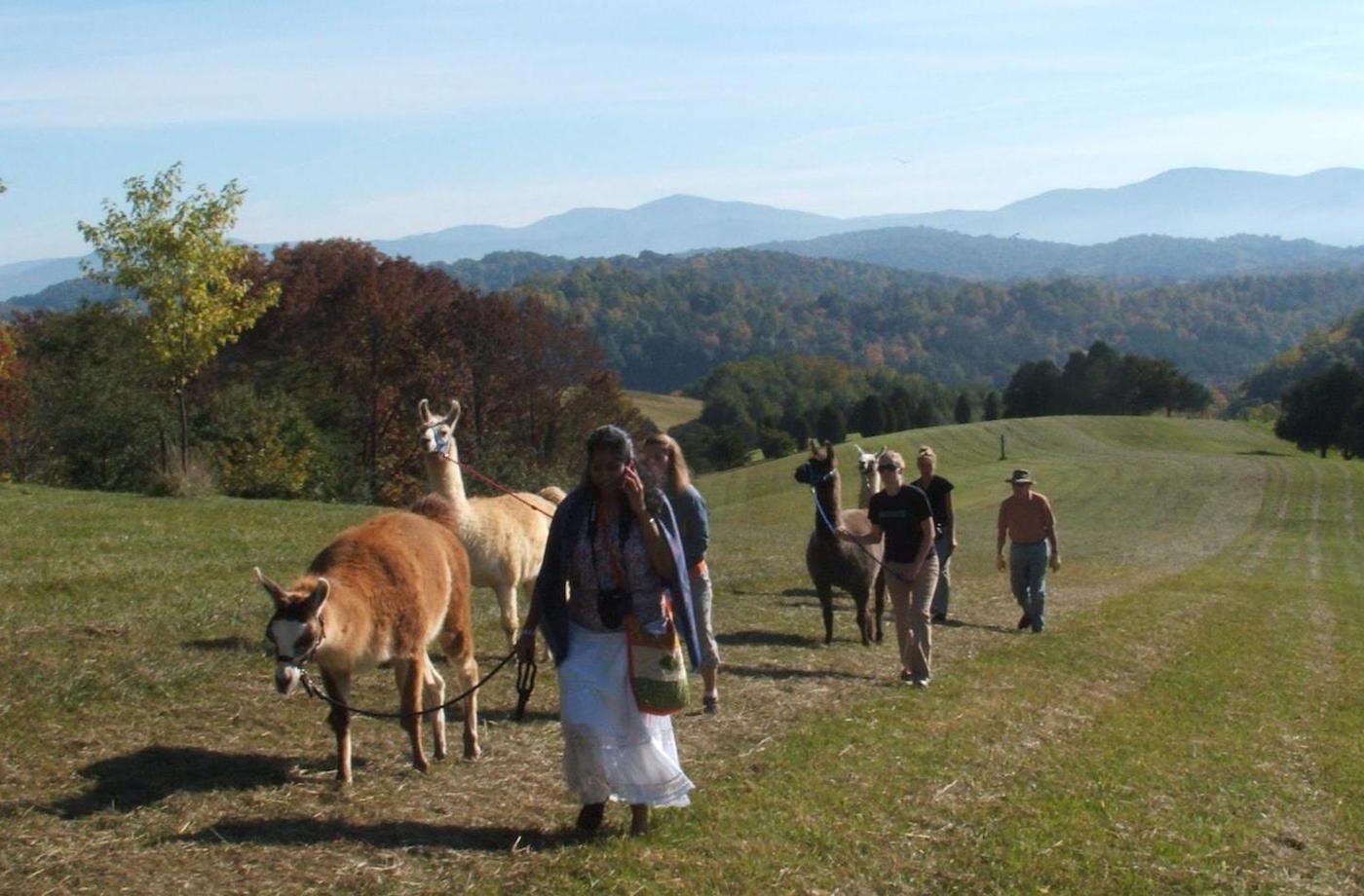 Onancock
Why it's so great: For starters, you can make Onancock name jokes the whole way there. But once you arrive, it's time to check your inner middle school boy at the door because this Eastern Shore down is classy. You're starting any visit with a "paddle your glass off" kayak tour that makes a stop at a winery for a tasting. If you're craving more water action, take the Tangier Island Ferry to one of the most beautiful places in Virginia. In the evening, stroll through Onancock's many art galleries, grab some dinner, and then catch a movie at an old school theatre (we're talking 1950s).
Must-eat foods: Upscale Eastern Shore eats at The Charlotte Hotel & Restaurant, including mussels and fried Chincoteague oysters; Irish pub grub at The Blarney Stone, including steamers, burgers topped with lump crab, and po' boys; and fried rockfish sandwiches from a guitar-playing chef at Mallards at the Wharf.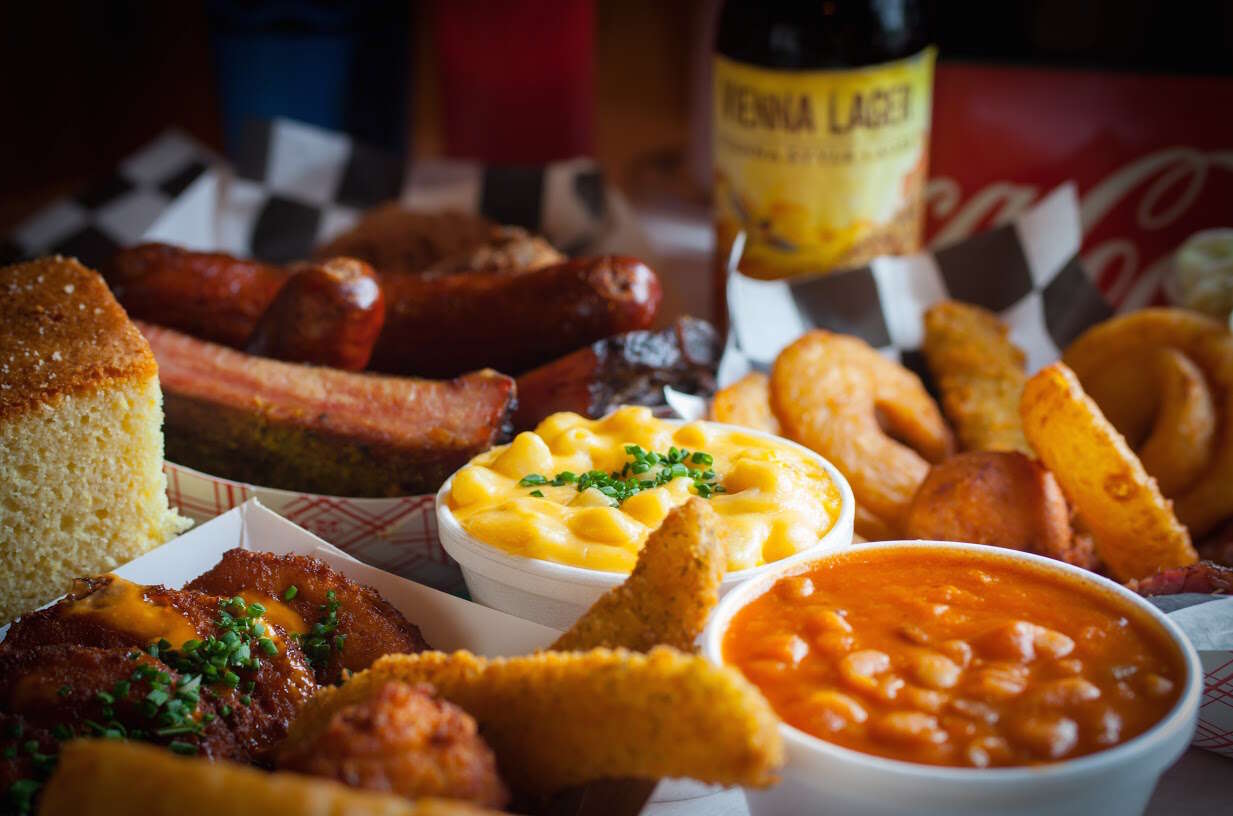 Gordonsville
Why it's so great: The town nickname, "Chicken-leg center of the Universe," is hard to beat. Curious? Trains passing through Gordonsville in the late 19th century would stop for fried chicken, often served by local women carrying platters of the buttermilk-brined bird on their heads. The tradition is remembered today in the form of a fried chicken festival that goes down on May 21 this year. You want to be there. But there's more to this Southern charmer, like The Exchange Hotel, which served as a receiving hospital during the Civil War (and is now home to the Civil War Museum). And, Barboursville Vineyards is a mere six miles away.
Must-eat foods: Coq au vin and other French classics at Restaurant Pomme; hickory smoked, slow-cooked BBQ at The BBQ Exchange (pumpkin muffins beat cornbread any day); and a burrito for lunch at Burrito Baby.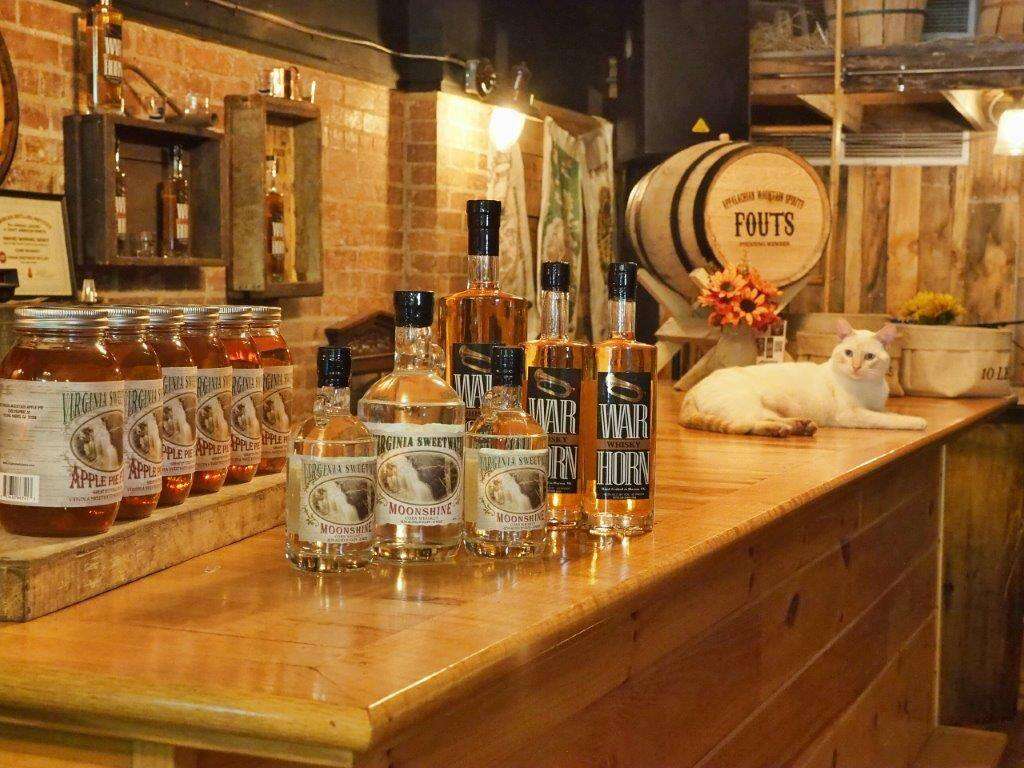 Marion
Why it's so great: Let's start with the fact that Mountain Dew was invented here. Hear that, Honey Boo Boo? Marion resident Bill Jones sold the recipe for go-go juice to Pepsi in 1964. Nostalgia is pretty much the name of the game in this town. That's why you're having a Dip Dog (Aerosmith did); listening to bluegrass in a sweet art deco theatre; and stocking up on moonshine at the Mercantile & Stillhouse Store that houses a still named Miss Kelsey.
Must-eat foods: A cheesy bacon brisket melt at Wolfe's BBQ; the "ridiculous meatball" at The Speakeasy; and pickle fries at Wooden Pickle.
Lovettsville
Why it's so great: It's food and drink lover's paradise. (Notice we didn't use the word foodie there? You're welcome.) The diamond in the bunch is the Restaurant at Patowmack Farm where Chef Tarver King is cooking (and foraging) his butt off. But there's more to Lovettsville than the farm fresh restaurant in a bucolic setting. Mad Horse Brew Pub makes a solid Vienna-style lager; Hiddencroft Vineyards has a farmhouse tasting room and ample picnic grounds; and a few miles down the road, Corcoran doubles down with both a vineyard and a brewing company.
Must-eat foods: The "found" menu or brunch at The Restaurant at Patowmack Farm; almost anything from Market Table Bistro's farm-to-table menu, including sweetbread "McNuggets" and rabbit meatballs; and pork ribs from GK's BBQ.
Bristol
Why it's so great: If you're crushing on Nashville (the town or the show), you'll like Bristol -- the birthplace of country music. In fact, the small town straddles the Virginia/Tennessee line and sits on Virginia's Heritage Music Trail. Be sure to visit the new Birthplace of Country Music Museum (a Smithsonian), pop into art galleries, and catch live music. Finally, claim yourself a spelunker by visiting the Bristol Caverns.
Must-eat foods: Fried chicken and ribs at Eatz on Moore Street; the big cheese at the 74-year-old Burger Bar; and coffee and pastries at Blackbird Bakery.
Culpeper
Why it's so great: Culpeper is new to the craft brewing scene, having added several new breweries in the past two years. Visit with Beer Hound Brewery, which names all of its beers after famous hounds from the big screen, and German-inspired Far Gohn tavern brewery, which serves kolsch beers, hefeweizens, and the like. Beer begs for cheese, so pop by Culpeper Cheese Company to pick up something gourmet to bring back. Finish your gastronomy tour at Belmont Farm Distillery for some Virginia Lightning. History buffs will appreciate seeing Civil War sites, including the Graffiti House at Brandy Station and Cedar Mountain Battlefield.
Must-eat foods:Foti's fried egg sandwich for dinner; pastrami-style smoked salmon panini and fried calamari at The Copper Fish; and tea with scones at Miss Minerva's Tea Room.
Luray
Why it's so great: Nestled in the Shenandoah Valley, Luray's cabin game is strong. So if you're itching to get out of the city with some friends you can stand for longer than a double date, this is the place. Airbnb a cool cabin, then use it as your jumping-off point to explore the Luray Caverns; hike the Massanutten Storybook Trail; and joyride Skyline Drive when the leaves are changing colors.
Must-eat foods: Breakfast at Gathering Grounds; pulled pork sandwiches at Triple Crown BBQ (seasonal); and craft beers and burritos at 55 East Main Brewhouse & Grill.
Sign up here for our daily DC email and be the first to get all the food/drink/fun in town.
Laura Hayes is a DC-based food, drink & travel writer who also contributes to Washington City Paper, Food Network, Arlington Magazine, and others. She's jealous all these small towns have decent BBQ. Follow her on Twitter @BTMenu.