What People in DC Say, and What They Actually Mean
Few cities are known more for hot air, lies, and deceit than Washington DC, which means figuring out the hidden layer of meaning behind what's being said can be tough. Luckily, we've translated some statements you're likely to hear around the District. You're welcome!
"So what do you do?"
Translation: I don't care who you are. Tell me what your job is, so I can find out if you are of any networking use to me.
"I'm on Metro, I'll be there in five minutes."
Translation: I'll be there in 30 minutes with a harrowing tale of train derailments, single-tracking, and stoppages for sick passengers.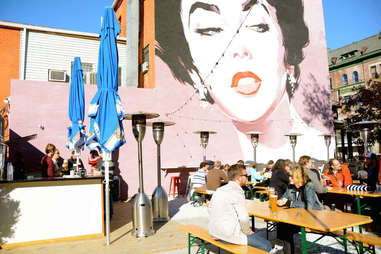 "I live in Shaw."
Translation: I'm like, really cool. I am intimately familiar with the trendiest bars and restaurants in town. You probably want to be me.

"I'm from DC."
Translation: I grew up an hour North in a nondescript part of Maryland, but am too lazy to explain that.

"But where are you really from, like originally?"
Translation: It doesn't matter how long you've been here. You have Midwesterner written all over you. Let me guess, Michigan?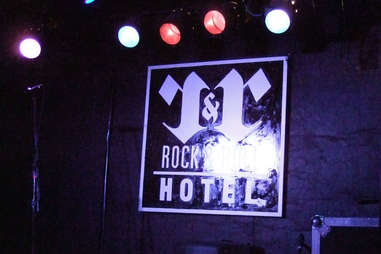 "Wanna go to Rock & Roll Hotel on Friday?"
Translation: Rent is killing me and all I can afford are cheap shots and $3 PBR tallboys, followed by hopefully finding a stranger to grind with on a laser-lit dance floor.

"I work for Senator [so-and-so's] office."
Translation: My self-importance exceeds my annual salary.

"Our menu is family style and features small plates."
Translation: You're going to fight your friends for every last bite of food on this goddamn table. After dinner, you will look up the nearest McDonald's, where you will promptly consume two Big Macs.
"Should we Uber there?"
Translation: It's an eight-block walk. We probably could walk, but what's $12?

"Let's do brunch on Sunday."
Translation: We'll start "brunching" (drinking) around 11am and "eat" (drink) until the restaurant kicks us out at 3pm or runs out of Bloody Mary mix.

"Wanna go to happy hour?"
Translation: I'm an intern or an overeducated, underpaid young professional. I would like to numb the pain. Let's leave work at 5pm and drink cheap rail liquor.
"They serve craft cocktails."
Translation: Two drinks will run you a week's worth of groceries.

"I can't, I have to work late."
Translation: I'm a lawyer, lobbyist, or consultant and my soul is slowly dying, but at least an hour of my time costs more than your rent.

"We just had this great dinner on 14th St."
Translation: I just waited two hours for a table and spent nearly $150 on dinner for two people. Two people!
"I live in an English basement."
Translation: I live alone in a basement. I rarely see the sun. My friends sometimes worry about me. I am intimately familiar with the programming available on Netflix.

"It's only $1,950 per month."
Translation: My out-of-town friends have closets bigger than my entire apartment.
Sign up here for our daily DC email and be the first to get all the food/drink/fun in town.
Tim Ebner is a food and travel writer based in Washington, D.C. He also writes for Eater, Edible, Washington City Paper, and Forbes Travel.