Richmond is the capital city of Virginia with some incredible history and a lot of great things to do today. An estimated 227,000 people live there, and it is a city that is worth your time in so many different ways: If you're a historian, you can explore the former Civil War headquarters and waterfront museums related to that time. If you're interested in present-day Richmond, you will encounter a city utterly brimming with fantastic food, live music, street art, and Southern culture. It is a spacious city with a unique identity of the moment, one that's frequently kind, and a place that can be straight-up fun. Here are the best ways to explore River City.
Check out the block parties and festivals
Various locations
Free to $$$
Richmond is home to free and/or cheap block parties you might not hear about until you encounter them firsthand. But it's also home to season-specific events, too, like the Jazz and Music Festival at Maymount, the summertime Carytown Watermelon Festival, the thoroughly joyous and wholesome Cone Parade, and the freaky and fun Krampusnacht. Each event helps make the city what it is.
VCU
Free
A free museum on the corner of West Broad and North Belvidere, the ICA is filled with thought-provoking art in a modern space while still mindful of the space it can offer the community, which is why you frequently hear of everything from dance parties to lectures to NCAA viewing parties. Don't get us wrong: the VMFA -- also almost entirely free and fitting located in the Museum District -- is a terrific institution in its own right that's also worth your time, but, given how comparatively new the ICA is, we felt it was only right to send some attention their way. From the opening salvo of its art exhibits to the present, there's a non-zero chance you will find something there to arrest your attention.
Indulge in the many breweries' offerings
Scott's Addition
$-$$
The city is home to a wide array of microbreweries, the most per capita in the entire country. If you're finding it difficult to know where to go amongst all the options, consider giving Isley a go. Grabbing a tasty beer and cheap eclectic samples as a fun pub quiz happens around is a decent way to start the night, especially in Scott's Addition, a compact neighborhood of sometimes seemingly disused spaces that feels spacious and a little unkempt as a result. If you're feeling charitable, purchase a Hardywood's Capital Trail Pale Ale -- profits support the 52-mile walking trail between Richmond and Jamestown.
Grab a bite to eat
Citywide
$-$$$$
MC and host of the radio show Hip-Hop for the Rest of Us Blackliq has a line in his song about the capital city, saying there's a "new restaurant" opening "every week," and there are enough options in Richmond to back him up. Start off your planning by supporting the plethora of black-owned restaurants in town and then go from there. Whether you're getting something high-end and terrific at Alewife in Church Hill, grabbing a quick and cheap bite from The Fancy Biscuit, enjoying New American cuisine and fantastic cocktails at Heritage, or chowing down on Jewish deli favorites at Pearl's, it's hard to go wrong.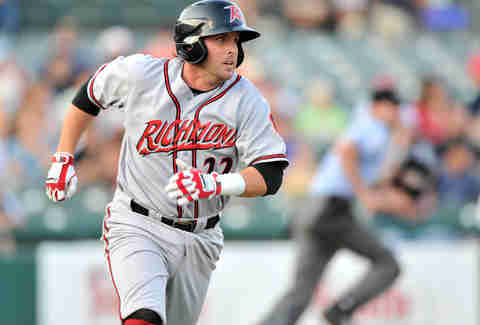 Root, root, root for the local home team
Scott's Addition
$
The Flying Squirrels, the AA team for the San Francisco Giants, play just off of Scott's Addition. Recent years saw the exterior painted as part of the yearly street art festival, and -- on the inside -- they have human cannonballs, fireworks, and parachute demonstrations, too. Tickets are a great price, too, running from $8 to $16.
Get outdoors and on a footbridge
Belle Isle
Free
The James River lands like aloe during hot summer days, and one way to experience it up close and personal is to cross a footbridge over to Belle Isle. A former prison site for Union soldiers, which you can still explore, the island is a prime spot to relax, run wild, or let your dog run wild. If you're into cycling, you should consider taking a ride on the Capital Trail.
Explore the diverse local music scene
Various locales
$-$$
The Richmond music scene is as varied as the food, drink, and graffiti. There is punk. There is hip-hop. There is a widespread sense of DIY and so much more. The Richmond of yesterday gave the world GWAR, Aimee Mann, and D'Angelo. The Richmond of today has a fantastic stream of steady shows, great music shops like Steady Sounds (where a DJ comes into the store every Friday and spins a set you can hear from the sidewalk), WRIR, and more. The Camel -- which is right next door to WRIR -- has a steady rotation of acts. Make sure to go to Gallery 5, too -- after serving as Richmond's first fire station, then a hot dog emporium, it now wears several hats, hosting art exhibits and a steady stream of shows.
Oregon Hill
Free
If you want to see the burial place of President James Monroe, President John Tyler, and what urban legend aptly dubbed the "Richmond Vampire," then you should consider visiting The Hollywood Cemetery. Tours are available, including a chance to ride a Segway.
Sign up here for our daily DC email and be the first to get all the food/drink/fun in town.