Richmond has a low-key, persistent claim to hipness that sometimes seems to elude cities that can claim a larger share of that illusory spotlight. This dynamic is something worth checking out firsthand, whether you're flying in from a far-out locale or taking a drive from DC and the surrounding areas. Here all the best things to eat, drink, and do in Virginia's capital.
Recommended Video
This Bubble Tea Is Set on Fire
Indulge in the many breweries' offerings
The city is home to a wide array of microbreweries, the most per capita in the entire country. Check out Isley, its quizzes, and eclectic samples in Scott's Addition, and make sure to try the Albino Monkey brewed by Strangeways. It's a light beer -- a white ale -- but the taste seems almost entirely confined to the aftertaste, which is a welcoming and pleasant surprise. And, if you're feeling charitable, purchase a Hardywood's Capital Trail Pale Ale -- profits support "the ongoing maintenance, promotion and enhancement of the 52-mile walking and biking path that links the current and historic state capitals of Richmond and Jamestown."
Enjoy a beer and a book at the Franklin Inn
Sometimes the music isn't right. Sometimes the location isn't right. Sometimes the chatter is too loud or too distracting. But, sometimes, you can find a place to grab a beer, enjoy a book, and hang with some locals: that's the Franklin Inn.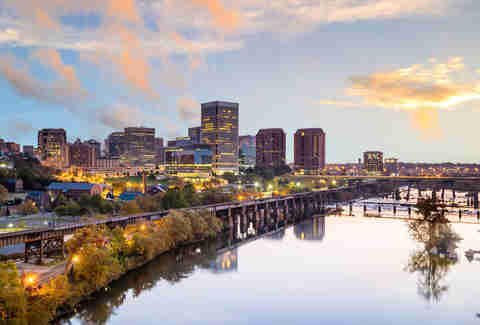 Join the Weekly Scream of Sanity
Every week, there are people who arrive around 8am on the T. Tyler Potterfield Memorial Bridge over the James River and scream. "Yelling can release stress," one description on the event page reads, "and who doesn't have something to scream about these days?"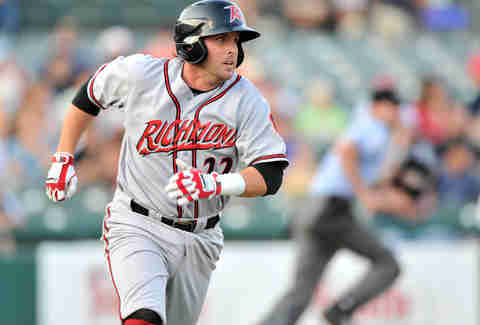 Grab coffee and a donut at The Urban Farmhouse
There are multiple branches of The Urban Farmhouse, but the best is the one within walking distance of the capital on East Cary. The street outside is cobblestone; the ceilings are high; and the windows are frequently open, so you can enjoy the breeze. The cider donuts and pepper-and-hummus sandwiches serve as welcome compliments to the excellent coffee.
Jaunt over to Belle Isle for tranquility and history
The other way of getting a sense of what it means to be in Richmond is to take your dog and head out to Belle Isle during the summer. There is spaciousness in this city, and Belle Isle is there to prove it. A former prison site for Union soldiers, which you can still explore, the island -- which is only accessible by bridge -- is a prime spot to relax or run wild.
Explore the diverse local music scene
The Richmond of yesterday has given the world GWAR, Aimee Mann, and D'Angelo. The Richmond of today has regular block parties, Steady Sounds, WRIR, and more, which includes bands like Noah-O, Snow Panda, and Imaginary Sons and semi-regular events like classical music being performed in bars. The Camel has a steady rotation of touring acts coming through and houses local indie radio station WRIR. Make sure to go to Gallery 5, too -- after serving as Richmond's first fire station, then a hot dog emporium, it now wears several hats, hosting art exhibits and a steady stream of shows.
Relax and eat at the tranquil Church Hill Park
This park has a terrific view of the city and is lined by houses that recall the Fan District, a neighborhood where the streets spread out like a fan, of old. After enjoying the tranquility, hit up one of the nearby restaurants: The Hill Café -- which serves classic biscuits and gravy -- Anthony's on the Hill for Italian, the Ethiopian Nile, WPA Bakery, and Captain's Buzzy Beanery for excellent coffee.
Load up on meat and produce at the huge farmers market
If you're visiting and your place has a kitchen, pick up your ingredients from the South of the James Farmers Market. Make sure to grab a donut from Mrs. Yoder's Kitchen, then craft your meal from the pickings at over 120 vendors as you navigate people walking their dogs and strollers.
Eating out
If you want a great view of Broad Street with some classic French dishes, consider stopping by Max's on Broad for steak frites or breakfast poutine. If you want to go to the restaurant that currently employs who some to believe the best chef in the city, Jason Alley, go a street over to Pasture for some Southern fare and begin your meal with the pimento cheese appetizer.
A series of townhouses connected with arching tunnels and converted into slightly Edwardian hotel rooms with an easily accessible courtyard shaded by two towering trees and one white porch after another, you can get a sense of the hand-wrought quality of the city, its elegance, its age, and all the exciting places it might go next.
Sign up here for our daily DC email and be the first to get all the food/drink/fun in town.