16 DC Resolutions You Can Actually Keep in 2016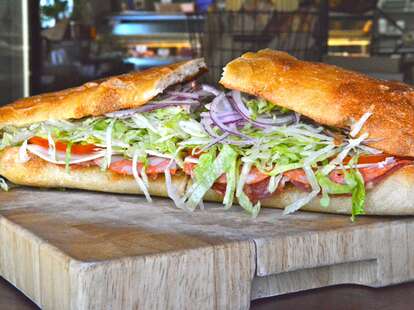 Most people make resolutions to exercise and lose weight in the new year. Nope. Not us. In 2016, we're going to eat more food, refuse to take home that person we'll inevitably meet at Dacha, and actually get outside the Beltway. If it's going to be a bright and prosperous 2016, you had better start here.

Because life is short. It will possibly be shorter if you subsist on next-level tater tots and fried PB&J, but it'll definitely be less tasty.

2. We resolve to bike more around the city
Because we've got the bike lanes, the bike share, and relatively few hills. Unless you live atop the Columbia Heights hill, then you legitimately have an excuse not to bike anywhere. Ever.
3. We resolve to spend more time laying down our backs and looking up at the ceiling of the Renwick Gallery
Because it's freaking incredible.

4. We resolve to skip the one-night stand from Dacha
And substantively try to date someone who can remember our name. Also, this person cannot be someone you met by "swiping right."

That means moving to the center of the car when the train is crowded, standing to the right on the escalator, and generally not making life even worse for the other people who are trying to endure a life spent on the Red Line.
6. We resolve to get outside the Beltway
And explore Maryland and Virginia because they have some incredibly beautifulplaces. Oh, and the food's pretty damn good, too.

7. We resolve to take advantage of DC more often
Which means doing a lot of this fantastic stuff that's 100% free, undoubtedly making Ben Franklin's ghost super proud of you.

8. We also resolve to go on more road trips to nearby cities
Like Baltimore, Richmond, Philadelphia, and Pittsburgh. Because while DC has much going for it, it doesn't have everything. In this case "everything" includes John's Roast Pork.

9. We resolve to spend less time talking about ourselves and more time listening to what other people have to say
Because in the hyper-networked world of DC it's really not what you say, it's what you mean.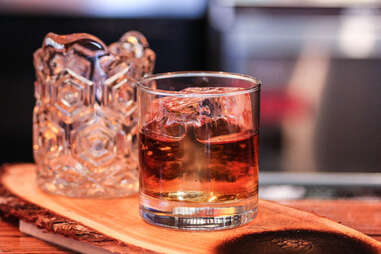 10. We resolve to spend less time waiting in line at The Brixton
Only to pay $9 for a "beer" cocktail, and more time at laid-back bars with affordable prices -- places like Wicked Bloom, Ivy and Coney, and Bar Charley.

11. We resolve to spend more time outdoors
Even if said outdoor activity involves a laptop and a cup of coffee.

12. We resolve to do a better job weathering the... weather
We are not viewed as the toughest city when it comes to matters of snow, ice, and even rain -- but that could change!

14. We resolve to not hate on tourists so much
They are in fact a major part of our local economy, even if they do sport knee-high socks and fanny packs. Though, friendliness aside, they'd better steer clear of these places.
15. We also resolve to sit and think more
DC is filled with awe-inspiring monuments dedicated to incredibly smart people. Take some time to share a pensive thought with Abe.

16. Finally, we resolve to argue with anyone who tries to say that DC is not the greatest city in America
Sign up here for our daily DC email and be the first to get all the food/drink/fun in town.

Tim Ebner is a food, travel, and features writer based in Washington, DC. He's making a resolution to eat, travel, and write more in 2016. Follow him: @TimEbner.