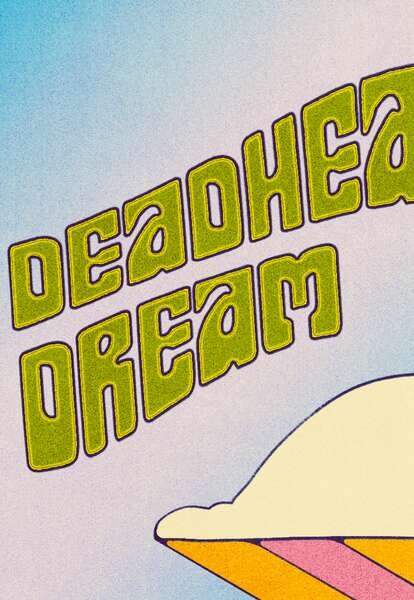 Advertiser Content From
We Sampled Jerry Garcia's Cannabis Products Alongside His Music Recommendations
The jams are as smooth as the experience.
Advertiser Content From
In the life of a writer, there are bad assignments, and there are good assignments. And then every once in a while, you get a story that is so unbelievably cushy that it makes you question whether your job is real. I'm not quite doubting my reality, but "smoke weed and listen to Jerry Garcia's music" sounds like a fantasy made up by a college stoner who doesn't want to realistically consider their future career options.
First, the basics: Jerry Garcia's family has their own line of cannabis products, Garcia Handpicked. If you're thinking "How have I never heard about this before?" — well, to state the obvious, cannabis wasn't exactly legal until recently. (And it's still regulated by a messy patchwork of state-by-state laws.) The other answer is that the Garcia family has been developing this brand for some time now, working to get the right strains and ensure their product was good enough for Jerry's legacy. The end result is a line of pre-roll joints (available in sativa, indica, and hybrid varieties, of course), dried flower of various strains, and THC-infused guitar pick gummies. It's everything a discerning Deadhead could ask for.
I completed the "assignment" on a recent trip to San Francisco. I'd never actually visited a dispensary before, but the folks at Liberty Cannabis gave me an overwhelmingly positive experience for my first time. After the staff showed me all the various new things they're putting THC into (amaro?!), I bought one of each Garcia Handpicked product. All in all, a pretty good day at work.
Of course, Jerry's weed has to be paired with Jerry's music, so to give a real review, I matched the products with the Garcia Handpicked official recommendations playlist. Three Jerry Garcia Band songs each pair with sativas, indicas, and hybrids, respectively, for the perfect jam band + joint experience. That night, I popped one of the guitar picks with a couple of friends and cued up the tracks.
How is it? Transcendent. The high was buzzy and energetic, leaving me feeling excited even after an entire day of traveling. Everyone was giggly and glad to be back together again (this being my first time traveling post-pandemic helped), and the most serious cannabis enthusiast among us pointed out that these were the best tasting THC gummies she'd ever had. FYI, hybrid strains are made from both indica and sativa strains, and they definitely had the combination dialed in correctly, resulting in a high that balanced the lightheadedness of sativa with the mellowness of an indica.
As the night went on, we transitioned from the gummies to the indica prerolls, switching tracks from "Shining Star" to "After Midnight" (Kean College, 2/28/80 — you know the one, right?) Catching up with old friends over good music and fresh flower was enough to make me feel like anything in life was possible. It didn't hurt that we were headed to Yosemite the next day, an even more ideal environment for sharing the goods.
The weekend was spent hiking in the woods, passing the glass-tipped joints around a campfire, and listening to even more music. We were careful to not overindulge, spreading my dispensary haul out over several days of vacation. The Grateful Dead and JGB were the primary soundtrack to our trip, much to my non-Deadhead friends' chagrin, but sharing a smoke tended to get people on board. I said "wait, wait, listen to this part" about 400 times.
The sativas (Chem Diesel and Green Lantern) were especially uplifting, allowing me to stay clearheaded while enjoying the bubbly feeling. Although I'm not usually a daytime smoker, I found myself lighting them during the early afternoon post-hike and was able to stay focused enough to complete my camp chores.
Friends who are more regular smokers found that it made for a great pre-hike smoke, and were just as energetic and social as ever. And yes, it went very well with "Deal" (5/20/90). (Fun fact: the original ChemDog strain traces back to a Grateful Dead concert parking lot in 1991.) Being a gracious camp guest, I shared the goods with members of our group I was meeting for the first time, and the sativas proved particularly popular. Introductions were made, gummies were doled out, strangers stopped strangers just to shake their hands — it was a Deadhead's dream.
The indicas were similarly delightful but more understated, creating impeccable stargazing vibes among our crew. Prerolls are a rare luxury in the still-legalizing states, so I savored the chance to partake in the Ice Cream Cake strain J's while in California. In particular, I enjoyed the convenience of having a ready-to-smoke option on hand at the end of a long day.
My muscle tension from the day's rock clambering felt like it dissipated after one hit, and I was relaxed without any of that couch-lock feeling. Another appreciated aspect was the packaging — little details like including matches in the preroll boxes was helpful around camp, where things tend to get lost easily. Stargazing and then sleep were made that much more enjoyable with a nightcap of the Berry Cookies.
All in all, a 10/10 experience, would recommend to anyone, Deadhead or otherwise. It turns out the hippies were right about most things: end the wars, save the whales, and when all else fails, kick back with a toke and some Jerry Garcia. Just don't join any cults and you're good.
ART CREDITS
Photographer: Matthew Zach
Illustrator: Kate Dehler
Associate Creative Director: Colleen Lennon
Producer: Cassie Doyle
Production Coordinator: Hannah Lee
The FDA has not approved marijuana to treat, cure, or prevent any disease. There are health risks associated with the consumption of marijuana. Marijuana has intoxicating effects that may cause impairment of concentration, coordination, and judgment and may be habit-forming and addictive. It is illegal to drive a motor vehicle while under the influence of marijuana. Do not operate machinery under its influence. Keep out of reach of children. Women who are pregnant or breastfeeding should not use marijuana due to potential harm. Please consume responsibly.
AR, MI, MD: Medical marijuana is for use only by a qualifying patient.
AK, ME, MI, NV, OR, WA: For use only by adults 21 years of age and older.
MI: National Poison Control Center 1-800-222-1222.