Great wines, for under $30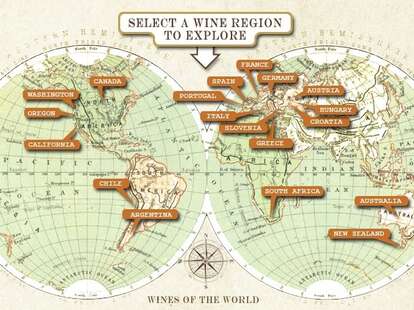 It's always exciting to find a bargain, whether it's a diamond in the rough bistro on a quiet street, or a diamond-studded rolex you bought off the street for 20 bucks when the dude totally said it was worth five grand. Sucker. Adding quality wine to that list: Plonk wine.
Just online right now, Plonk's a discount wine-shop (all vino under $30 a bottle) focused on biodynamic/organic/hard-to-findness with a shload of international picks, each personally approved by the site's founder, a curly-haired local cutie accredited by the Wine and Spirits Education Trust and the American Sommelier Association, which's impressive, considering alcohol is the natural enemy of degrees. The site's easily organized, with a world map designating preferred region (first broad choices like Germany/Argentina/Oregon then more specific options like Nahe/Mendoza/Willamette Valley), additional options to browse by price, style (red/white/rose/sparkling/dessert), or even specific grape, revealing dozens of choices from standards like Merlot to oddities like Xarel-Lo, but not Gilbert, 'cause that only intoxicates Juliette Lewis. Once you've decided on a wine, the site's got all the info you'd need to make a final call, ranging from tasting notes and recommended food pairings to video descriptions of what it's like to drink, but way less buzzkilly than those cautionary tales from sophomore health class.
They've also got a rando wine-of-the-month club, which also gets you access to winemaker-led online tastings and 10% off any other orders, because as that sucker on the street can attest, you know from a bargain.