The Smooth Sounds of Virgin America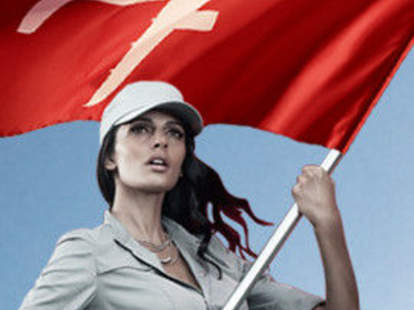 Virgin America: it's not an airline, it's a lifestyle, with in-flight Internet (absolutely free Nov 10 - Jan 15), black leather, headrest-equipped seats, 25 pay-per-view flicks on personal 9" screens, 110volt jacks at your disposal, touch-screen credit-card ordering for food and drink, and industry-first mood lighting so soothing, you'll forget about all that trouble you left behind in (insert city where trouble occurred). Since a Virgin America flight without music would be ridiculous, they also offer over 3,000 stellar MP3s. For a taste, check out this playlist, optimized for all manner of passenger situations: For when you're heading home and feeling nostalgic about seeing family and friends: Waylon Jennings, "Luckenbach, Texas (Back to the Basics of Love)"
For when you're heading home and are terrified of seeing family and friends" Miles Davis, "Straight, No Chaser"
For when you're going on Spring Break, despite no longer being in college: Steely Dan, "Hey 19"
For making a loveable idiot of yourself in front of the flight attendant: Rod Stewart, "Do Ya Think I'm Sexy"
For when you start slurring in your sleep: Sigur Ros, "Inni mer syngur vitleysingur"
For after a conversation with a stranger about Sonic Youth's haunting appearance on Gossip Girl: Sonic Youth, "100%"
For looking out the window The Orb, "Little Fluffy Clouds"
For when you're getting back together with your ex-, even though you know the lines "This time/Will be the last time/That we will fight like this" are, in your case, laughably delusional: INXS, "This Time"
For when you're flying to corporate headquarters to tell them you're not going to take their crap anymore: Buddy Guy, "Messin' with the Kid"
For after corporate informs you that you will be taking that crap: Led Zeppelin, "Trampled Underfoot"
For a reminder of how happy you are to be flying Virgin America, and how happy you are to be taller than 5'1": Prince, "Delirious"
To hear this playlist, click here, and vigorously do whatever it is you do when you listen to music. For more info on Virgin America, or to book a flight, hit VirginAmerica.com