Although easily derided, gentrification can lead to certain inarguable positives: better food, safer streets... more Papyruses. For an inarguably positive gentrification taking place within a bar, check the Thirsty Crow. The Thirsty Crow's a new-yet-Grandfatherly-feeling, bourbon-centric bar located in the former ultra-ironic truck stop drinkery Stinkers', whose owner realized that his more-well-off-than-he-expected customers were ordering above the typical PBR/Jack paygrade, so he gutted the place and re-themed it, stocking the shelves with 40+ small-batch distills and installing antiques like an all-wood, all-vinyl jukebox, ancient lighting fixtures, weathered photographs, and even an old furnace, giving the entire two-room bar a feel he calls "post-war" and "timeless"... so, not post-war? Though there's a fair number of scotches (Lagavulin, Balvenie Single Barrel etc), the booziness's centered on American distilleries, with bottles like the rye-heavy Elijah Craig 12-year, Hirsch corn whiskey, and Van Winkle Special Reserve "Lot B", which doubles as a helpful reminder where you parked. They're also serving up classic mixed drinks, with fresh ingredients provided by the next-door resto Local; options include a mint julep w/ locally-grown mint; a marmalade Manhattan (w/ Makers Mark) and their namesake cocktail -- a blend of citrus, Sazerac rye, whiskey, bitters, and ginger beer, which, for safety reasons, is no longer served in LA-area high schools. The Crow's also got local/organic microbrews on tap (Napa Smith pilsner; Anderson Valley Boont Amber ale), as well as a Sunday night special w/ $4 Buffalo Trace they call "Whiskey Education," which can also lead to certain inarguable positives, you just can't remember any of them.
Recommended Video
Wine Workouts Are Just What We Need in our Fitness Routines
Previous Venue
Next Venue
Venue Description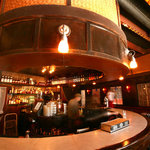 1. The Thirsty Crow
2939 W Sunset, Los Angeles, CA 90026
The Thirsty Crow is the kind of place you'd think your grandfather used to frequent. It's a bourbon-centric bar located in the former truck stop-style drinkery called Stinkers', whose owner capitalized on the elevated tastes (read: above the PBR/Jack Daniels paygrade) of his guests. He gutted, renovated, and re-concepted Stinkers' into The Thirsty Crow, and decked it out with a brand new... vintage feel. The shelves are stocked with over 40 small-batch distills, the music comes from an all-wood, all-vinyl juke box, the bar is lit by antique fixtures, and the walls are lined with weathered photographs. New construction, old-school flavor... like I said, there's no way your grandfather used to come here.