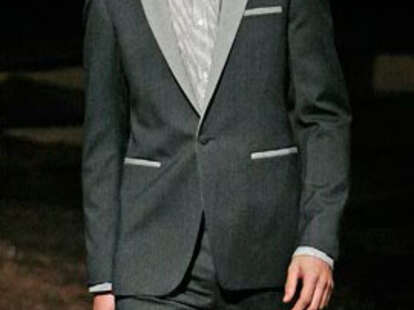 For eight years, Danny Masterson had the easiest job on TV: wear wacky clothes while hanging around doing nothing. Now he's using those same skills to launch another career, with Confederacy.
Confederacy's a sprawling emporium intended to serve as a one-stop for upscale men's and womenswear, and a place to casually bum around accomplishing zilch (though many men would describe shopping that way as well). As for fashion, they'll be stocking everything from skinny-lapelled blazers from Robert Geller, to trousers from Conference of Birds, to Rag & Bone's "military-styled" tuxedo pants, de rigueur when assaulting the institution of marriage. The store'll also host a large grooming section (fragrances from Tom Ford, shaving cream from Baxter, etc), a rotating art gallery, glossy coffee-table books, and an outdoor chilling patio and cafe -- for the opening just serving coffee and tea, but eventually adding food, so you can stain your shirt even before paying for it.
Confederacy'll also stock bespoke suits designed by The Strokes' guitarist Albert Hammond, Jr -- who must have the easiest job in rock if he's got the time to stitch together your formalwear.