Whether you're a winter warrior or a creature of comfort, one state has everything you need for a can't-miss Winter getaway: Massachusetts. Not convinced? That's understandable; you've been burned by other places before. So let Thrillist and the fine folks at the Massachusetts Office of Travel & Tourism explain exactly why this is the vacation for you:
N.E. Outfitters, Brookfield
Head to Exposure's home base for a kennel tour, or they'll come to you anywhere in the state (snow not even required) with all the dogs, sleds, and equipment needed for a mushing good time.
Wachusett, Princeton
Who needs Sochi and its various well-publicized hassles? Get in pro-caliber skiing during Wachusett's nine weeks of head-to-head night races -- or just mess around by pulling tricks on their giant inflatable air bag (the first of its kind in the MA area). Did we mention Ski Magazine voted their restaurants "Best in the East On-Mountain Food"? They did, and they weren't lying.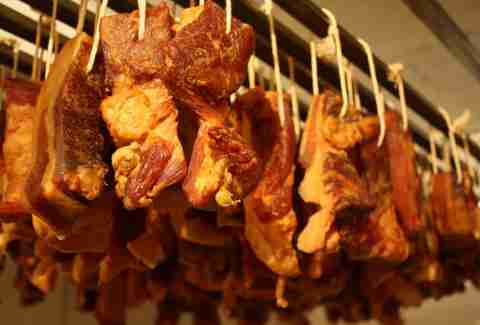 Karl's Sausage And European Market, Peabody
Even in New England, "Big Game" doesn't always mean football. At Karl's, it means large undomesticated animals, which they process into sausage, salami, or bologna. You don't have to be a hunter to stop by their café, where they serve that sausage 29 different ways alongside 20 bottled German beers.
Taza Chocolate Factory, Somerville 
If you thought life couldn't get sweeter, you haven't wandered the facilities of Taza's real life childhood fantasy, where vintage machines make Mexican-style dark chocolate, and Wintertime tours conclude with a shot of hot cocoa – or, for your adult side, a glass of Slumbrew's My Better Half or Narragansett Bock.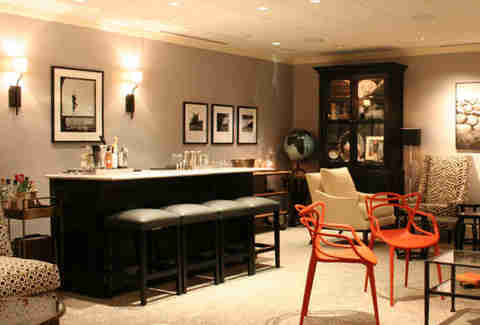 The Hawthorne, Boston
The sure cure for polar vortices? Hot cocktails. Nestled below the Commonwealth Hotel, visitors can find a special toasty drink menu with reinventions of the Hot Toddy, Irish Coffee, and Hot Buttered Rum (theirs features cayenne -- sometimes even relaxation requires a certain amount of bravery).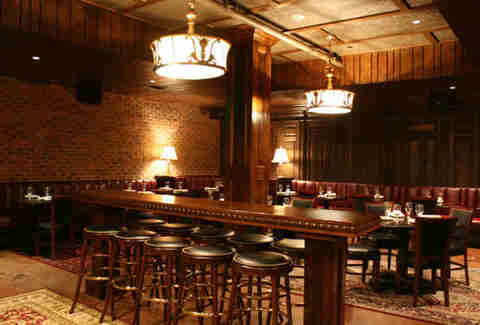 Saloon, Somerville
If the Somerville streets get too chilly, head underground to this speakeasy-style restaurant for pre-Prohibition cocktails and a menu stocked with classics like the Waldorf Salad.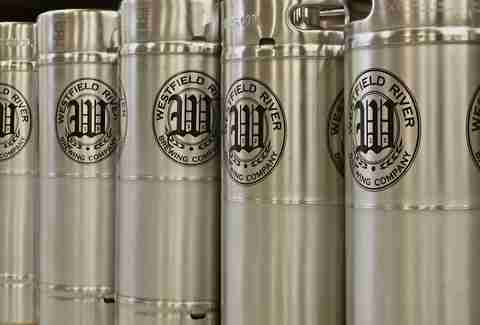 Westfield River Brewing Company, Westfield 
At just over a year old, Westfield is already brewing accomplished styles ranging from Black Squirrel Pale Ale to Charlie in the Rye IPA. Stop by for samples on Fridays or Saturdays, and they'll even fill your growler up for a mere $6.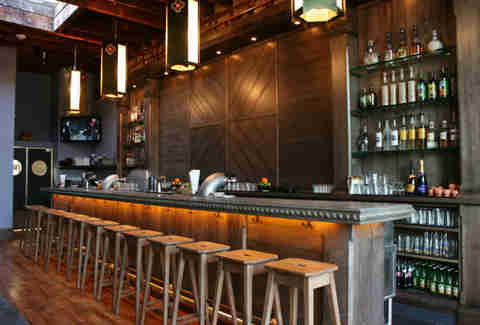 Lone Star Taco Bar, Boston
Dining options span the globe. Case in point: this authentic Mexican street fare restaurant, which brings a house-made touch to everything from chorizo to pickled radish, and stocks a huge variety of tequila and tequila's wonderfully varied cousin, mezcal.