Two Alpharetta siblings teach Dad a lesson by selling his music collection online, cheaply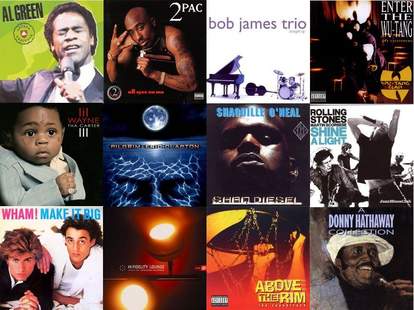 Hi, I'm Thrillist. Do you enjoy listening to music? Classic albums? Stories about allowance-cutting fathers being publicly shamed? Then you'll just love $3 CDs, which's here to offer you the finest selection in slightly outdated music formats thanks to its founders, a very special brother and sister who were told to make their own money by their dad, then started selling his CD collection behind his back! And for just $3 apiece!! What you can get if you act fast!
Rock-Doc Soundtracks: Shine A Light by The Rolling StonesIf Summer makes you think about Mick Jagger's gyrating hips, then you might have problems! But that shouldn't stop you from spending the coming months listening to this LP from the Scorsese documentary that even features a cover of Muddy Waters' classic "Champagne and Reefer"
Universally Acclaimed Compilations: A Donny Hathaway CollectionThis DH retrospective even has duets with Roberta Flack -- will people give you some when you blast the other songs? Who cares
Classic Hip-Hop: Enter The Wu-Tang (36 Chambers)$3 for 36 Chambers?!? Clearly Wu-Tang is not for these children. Their lack of knowledge about U-God is your gain
Is there even more you should know, you ask? Well there certainly is! Like a $2 "ON SALE for the Low-Low!!!" section with albums by folks as revered as Bob James, along with collectors-only discs like Shaq Diesel -- if you love great NBA centers who make historically crappy rap albums, then this is the $3 CD for you.