A new way to watch music videos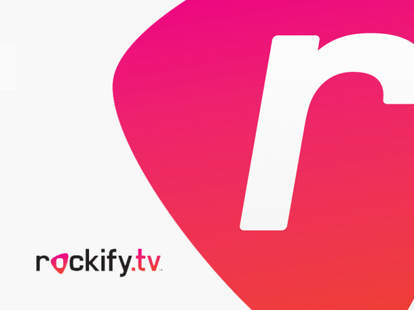 It used to be blissfully easy to zone out watching music videos, but now that the Real World's constantly interrupting, check out Austin-born Rockify.tv, essentially a video version of Spotify where you can stream 100000 vids already vetted for AV quality, so expect dudes who film their televisions with flipcams to take up cross-stitching, or sleeping more.
Just log in using the exclusive beta code below and the app will link up to either your FB or Twitter, allowing you to do what you can't help doing with your feelings (auto-share), invite buddies, and see what they're watching. Once in-app, choose your channel by artist or genre (tags range from Top 40, to SXSW, to College), then give each video either a thumbs up or down, thus either saving it to your playlist or directing the app never to play that artist again, giving you more power over Kanye than the President of the United States.
They also provide easy links to purchase tracks and videos off iTunes and Amazon, convenient for the obsessive archivist and/or person who actually wants to support the bands, something that these days would truly make you worthy of being Singled Out.