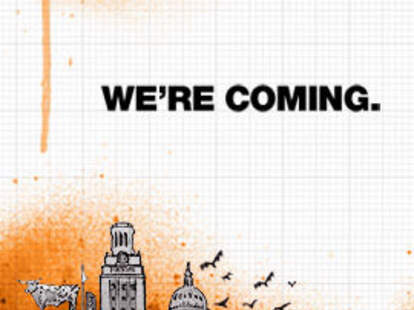 Austin. With all apologies to Amarillo, El Paso, and Lacy Lakeview, it's the one Texas city that everyone in America agrees is awesome -- even if that's only because they haven't given Lacy Lakeview a chance. Well, now Austin's getting even more awesome, because now it's getting Thrillist. That's right, Former Governor Ann Richards: Thrillist Austin is coming to inform Austinites about their city's newest, best, and deepest-fried, and to let them know they're out of toilet paper
Sign yourself up, and invite everyone you know, then savor the meaty satisfaction of knowing they owe you their lives, and will probably gain 30lbs because of your awesome generosity.
Get involved now by inviting friends and signing yourself up. We're also in a ton more cities, so invite all your non-Austin friends too.