Let <br>The Body Shop Handle V-Day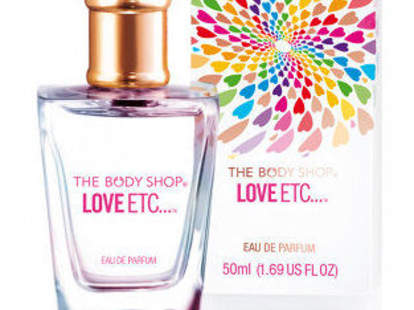 Even the most clueless guy knows that "product" makes for a great V-day gift, but considering there are as many varieties of "product" as there are of "plankton", that doesn't really narrow things down. To cut your pondering time down to zero, take these no-brainer suggestions from The Body Shop: Hand Stuff: You'll probably be holding hers, so it's best if they don't feel like they belong to a petite dockworker. The Body Shop suggests: Wise Woman Defense Hand & Nail Treatment, Soft Hands Kind Heart Hand Cream, Almond Oil Hand & Nail Day Cream, Vitamin E Hand & Nail Treatment.
Good-smelling Stuff: Apparently, the best call is a "feminine, floral scent with sweet notes of jasmine and vanilla" (if you care why jasmine and vanilla work, you're missing the point). The Body Shop suggests: Love Etc EDT, Body Butter, Body Lotion, and/or Shower Gel. Shower/Bath Stuff: The Divine Calm Collection's for showering together. The Spa Wisdom's for her solo bathing, or baths together, provided the tub's wide enough, and you're not-wide enough. The Body Shop suggests: Divine Calm Heavenly Shower Gel, Sublime Body Lotion, and Relaxing Massage Oil; Spa Wisdom Dream Candle, Plunge and Purify Bath Soak, Monoi Miracle Oil, and Africa Spa Rich Body Balm.
For a seriously effective gift, there's massage oil (Sensuous, Harmonizing, or Unfragranced), plus plenty of online tips on how to use it -- though if you're too effective, this "product" will quickly have you scrambling for a "prophylactic".