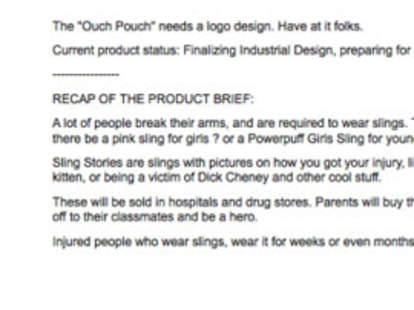 They say it takes a village to raise a child, but where's that village when your child's actually a can't-miss product idea? Probably raising your actual child, since you're too busy coming up with awesome products. For a community that will help raise your big idea, there's Quirky.
A fresh-out-the-oven site that lets users submit product ideas, then leverages community interest to design and (potentially) manufacture/sell them, Q's from the guy behind iPhone accessories brand Mophie and group decision-making tool Kluster, who decided combining his previous two ideas was easier than coming up with a whole new third one. For a cool $99, any registered user can submit a product concept, consisting of a working name, description, and image/sketches/other illuminating documents; it'll then go head-to-head with other ideas for a week, with community input determining which one'll graduate to the development stage, where users weigh in on design aspects ranging from packaging, to artwork, to naming, because after many sleepless nights designing a pleasure-inspiring enjoyment sphere, how are you supposed to come up with Super Happy Fun Ball? For anything that makes it that far, the final product'll go up for pre-sale on the site's e-shop, and once a predetermined sales threshold is reached, it heads into physical production and delivery, with 30% of profits distributed back to the community -- 12% to the inventor, and 18% split between everyone who voted, commented, and rated the idea -- with the remaining 70% percent going back to the genius who invented this site.
While still growing, the only product available for pre-buy at launch is the Sling Back, a sleek-looking universal wire retractor that'll suck in up to three feet of wire, which you'll need to pull out to chew fiercely on when the village wants you to take your kid back.