<em>The Boondock Saints II: All Saints Day</em>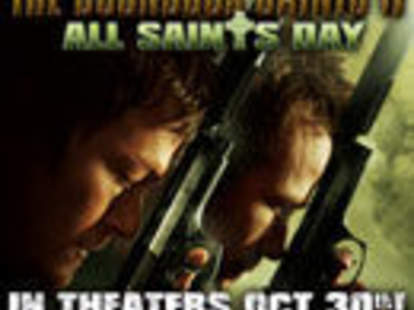 "You. Complete. Me." That's a wonderful line from a wonderful movie that's very enjoyable to watch on a Saturday night with your "special girl". Then again, there are nights when you're in the mood for a more bloodthirsty tagline. Like, say, "Let's do some gratuitous violence." Clearly, you need to check out this preview for The Boondock Saints II: All Saints Day, in theaters October 30th. The damn-long-awaited sequel to the charismatically vicious cult classic kick-starts the saga of the MacManus brothers as, drawn back to Boston by the senseless murder of a friend, they commence an orgy of vengeance in which the bullets are guided by justice, and the dialogue's guided by the Irish's greatest gift to mankind: extreme wryness.
For more info and theater listings, hit sonypictures.com. For a taste, just watch the video above, and get thyself completed.