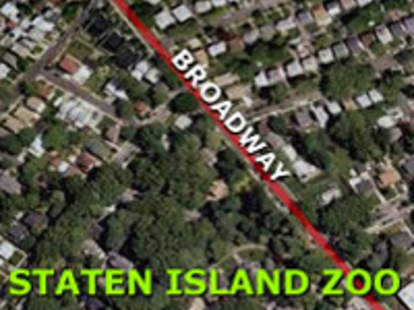 Pennsylvania's Groundhog Day festival has two strikes against it: it's in Pennsylvania, and their animal's skills are weak. If you're intent on witnessing winter's end, check out "Staten Island Chuck", pride of the Staten Island Zoo and the Northeast's heavyweight groundhog prognosticator.
Born Charles G. Hogg, Chuck has been kicking Punxsutawney Phil's ass since 1981* -- in a profession where accuracy is everything, he's right 90% of the time (Phil languishes at about 30%). Mr. Hogg's literally peerless: he's the only groundhog in the entire NYC zoo system -- and the only rodent officially endorsed by both Mayor Bloomberg and Senator Charles Schumer.
Head to Staten Island, and besides being the first to know spring's arrived, you'll also enjoy
Breakfast with Chuck: For $10, you can feast as Chuck's handler Doug Schwartz parades him around the room like a furry god
The Possibility of Blood: While Phil's cowardly handlers use steel gloves, Schwartz goes barehanded -- even though CGH's fierce bite has sent several zoo employees to the ER.
State Pride: Besides their groundhog, Pennsylvania is New York's bitch -- and given Phil's statistical inferiority, it's fair to say Pennsylvania's got nothing, period. Except the Steelers.
Granted, you may be under the impression that Staten Island's even worse than Pennsylvania. But it's easy to get out there, and the ferry concession stand actually sells beer in the morning -- so if there's no shadow, you'll be able to raise a can to winter's end, and the prophetic rat that clued you in.
*Actually, a succession of Hoggs: this year Chuck V will be passing the baton to his son, Chuck VI.