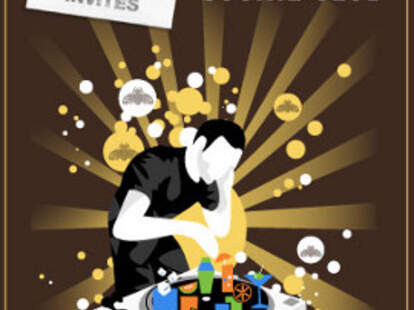 There is no skill more impressive than cocktailing. No, not even playing the saxophone, or any of the other more seductive brass instruments. Cocktailing. That's the most valuable skill -- and that's why you should attend the Mix Master Series, hosted by Thrillist Invites and Patrón.
Held at a soon-to-be-revealed location, Mix Masters hooks you up with ultra premium tequila (Patrón), premium ingredients (fruit, bitters, fresh juices, herbs), and expert tutelage from a top mixologist, who'll teach you to put it all together in a drink that'll fill you with pride (and herbs). The event will start out with the mixologist's own "Inspiration Cocktails", designed to prime your imagination. Once steeped in drink science, you'll create your own cocktail; the winning recipe will be showcased in a Thrillist email, so that thousands may enjoy your "Electric Lou Margarita".
To put your name in the hat, click here to sign up for Thrillist Invites and get whisked to the Patrón Social Club, where you can enter to win a spot behind the bar at our Mix Master event and also get access to all sorts of other magnificent exclusiveness. Do it, and people will just want your sax all the more.
Thrillist Invites is like a hailstorm, where the hail is requests for your presence at exclusive events. To attend this event, click here, and you'll be signed up for Invites and shot straight to the Patrón Social Club.