It's that time of the year again: time to run around for holiday gifts and fight to keep the stress levels in check. Luckily that lines up perfectly with our annual pop-up: Thrillist Holiday Hideaway. This year's event took place on December 7-9 at Artists & Fleas SoHo, where 40+ vendors and merchants showcased their crafts -- making your last-minute shopping even easier. (You're so welcome.) We served up holiday-themed cocktails and bites, plus hosted live demos and chats. Here's a look at everything that went down:
It wouldn't be a Thrillist event without the bites and drinks. Here's what we snacked on.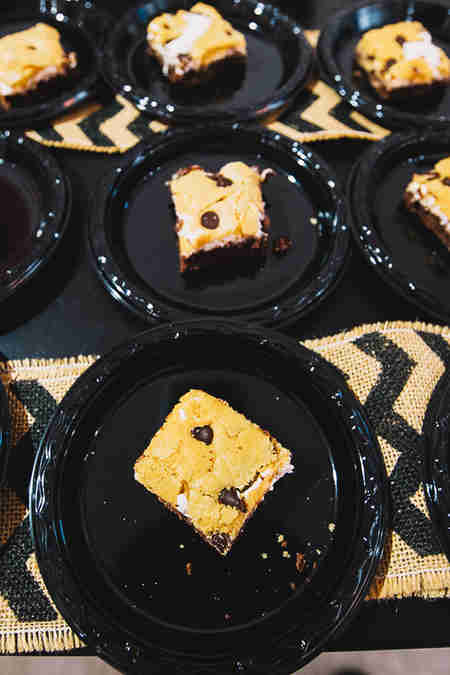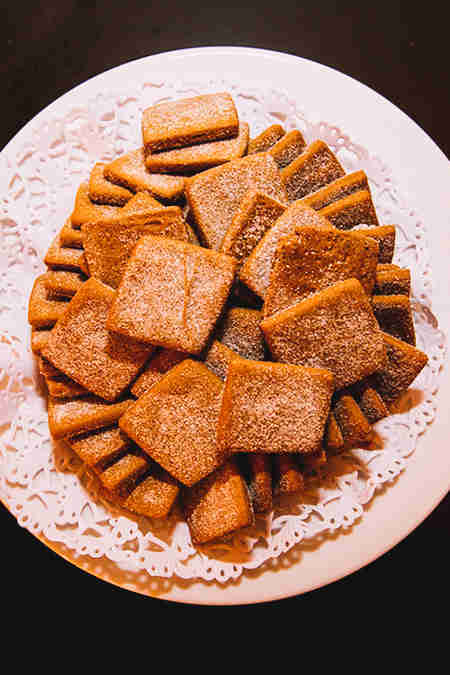 Half-pound Cookies: Pumpkindoodle Pie & Almond Matcha Wonder
City Cakes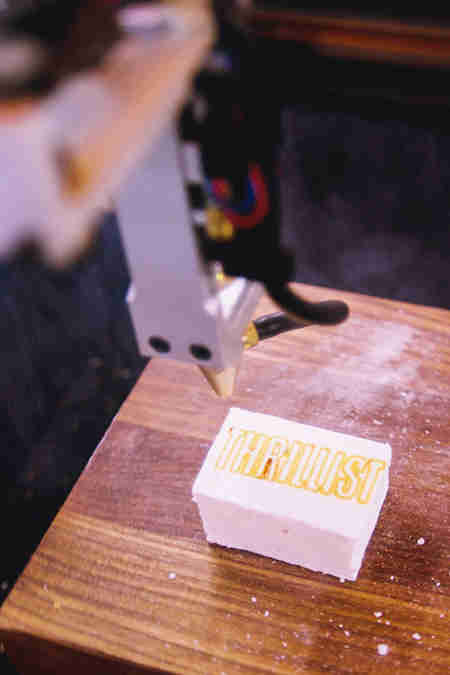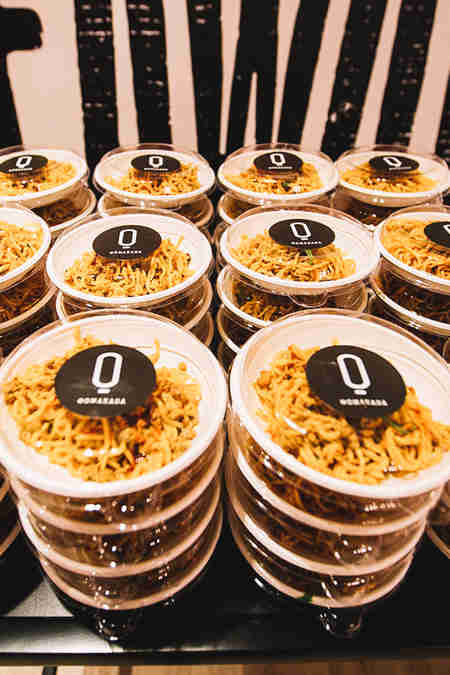 "Impossible" Dan Dan Noodles
Omakasa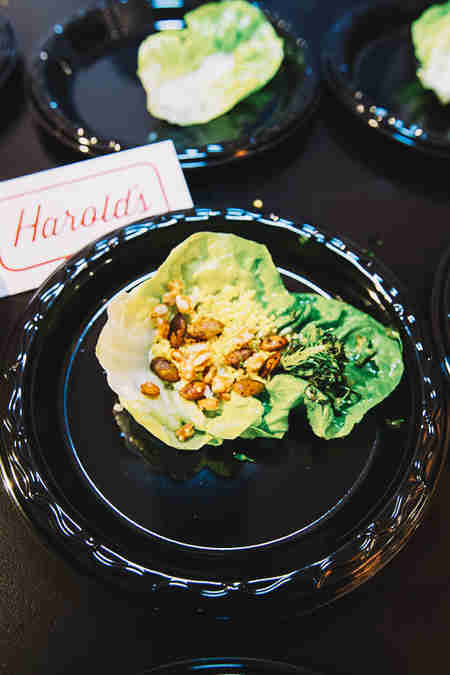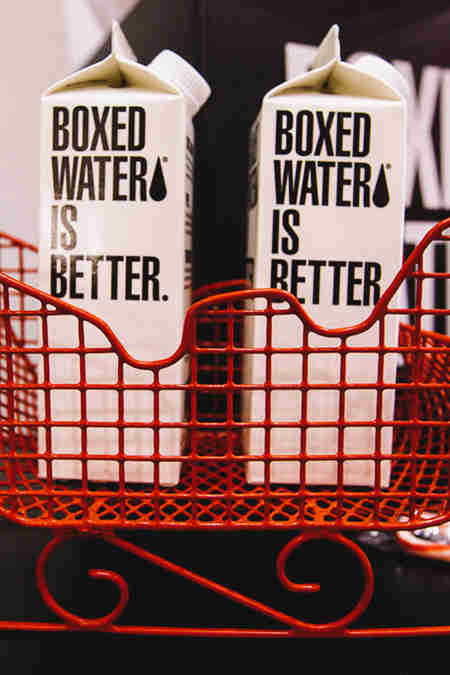 Sam Adams poured a few of their favorite beers for us, including the Sam '76 and their New England IPA. They even introduced us to the members of their Brewing The American Dream, a program dedicated to supporting thousands of entrepreneurs and small business owners across the country. We tasted dishes from NYC-based entrepreneurs including Egunsi Foods, Jessie's Nutty Cups, Swig & Swallow, Chictreatz, and Harlem Chocolate Factory.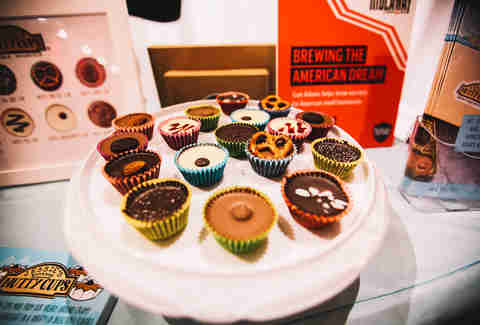 No good with scissors and ribbon? Sam Adams set up an awesome gift-wrapping station for our purchases.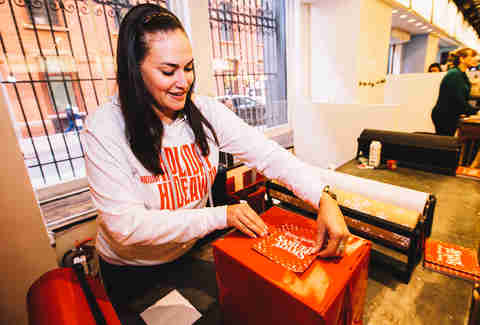 Our friends at Fossil showed off some of their awesome Gen 4 Smartwatches (that make perfect holiday gifts) -- and some of our guests even took them home that day.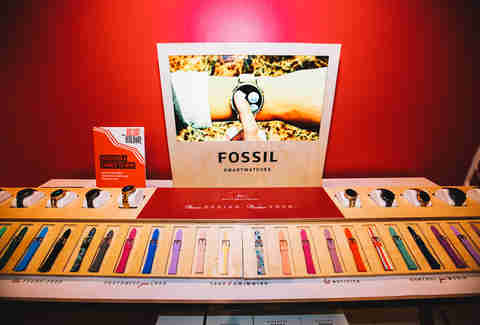 It wouldn't be the holidays without presents. One lucky guest got to take home a special prize from Fossil to cap off their Hideaway.
To get you ready for all the parties you'll be hosting, Fossil hosted a mixology demo by Ward III. 
Shopping in SoHo in December is bound to mess up anyone's 'do, so Stylisted was there to glam up our guests.
Guests got the chance to support our friends at Housing Works with a Holiday Donation.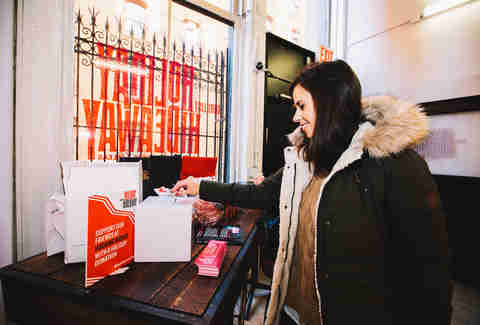 We took four new Thrillist shows offline and hosted live sessions with each of the hosts to get an inside look at each. Make sure to check out our new series Really, Dough?, InstaChef, The Daily Hit, and the upcoming Somm to Go.
Want to see even more? Check out some of our favorite moments from Holiday Hideaway at Artists & Fleas.