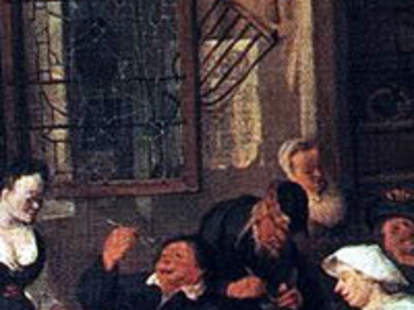 If you haven't done your taxes yet, you're probably suppressing your panic with alcohol. The solution: pass the problem off to someone else and keep drinking.
Tavern Tax is a group of licensed CPAs that'll send a swinging accountant to your favorite bar to figure out exactly how much of your salary will go towards building roads, fighting Colombian cartels, and paying Gerald Ford's pension. The process is so simple it's hard to believe it's tax-related:
Fill out their quick, online "Tax Planner" and set up a meeting.
Hand the completed form to the CPA. Chat up the ladies/bartender/trivia machine for the 40 minutes it takes him to keep the IRS from going through your garbage.
Wipe the completed forms clean of Jagermeister, and send them off. He'll also mail your materials if your business proves too complex to handle in 40 minutes -- unlikely if you're a guy who'd have his taxes done in a bar.
Tavern Tax says they charge only 2/3rds of what larger firms levee. Mention Thrillist, and they'll even throw you a free drink (which they'll no doubt write off their own taxes). So show your appreciation by asking your CPA to "stay for a few" -- but hope he demurs, as even barroom accountants are not that fun to drink with.