These Emmy-Nominated Characters Should Win for Drinking
The 2016 Emmy nominations have been announced, with fan-favorite newcomer Master of None scoring some nods, Game of Thrones unsurprisingly sweeping the field with most total nominations, and the final season of The Good Wife getting snubbed across the board. Sure, we're angry about a few things ("Winds of Winter" didn't get nominated for directing?!?!?!), but instead of sinking into silent rage, we channeled our negative energy into awarding our own Emmys. Naturally ours go to the characters with the best drinking habits.
Supporting Actress in a Comedy Series: Kate McKinnon, Saturday Night Live
Kate's star-turning, dystopian overlord interpretation of Hillary Clinton got us through the dead of winter, and no characteristic became more cannon in our heads than her passion for a stiff drink. While we love her toasting "to math" with Larry David's spot-on Bernie Sanders, it does not get better than her proclaiming, "God I love a scalding hot vodka!" to bartender Val (who bears a striking resemblance to a certain former secretary of state).
Supporting Actor in a Comedy Series: Andre Braugher, Brooklyn Nine-Nine
You might not think uptight Captain Holt would win for getting boozy, but he takes the gold for appreciating the finer points of drinking. When the Captain succumbs to depression, his concerned colleagues can tell things are wrong when he doesn't sniff his wine before drinking it. He replies, "The new Holt chugs Beaujolais from a Burgundy glass without a care. Oh, it's a Sauternes glass. Look, the alcohol has rendered me a simpleton." That's a champion right there.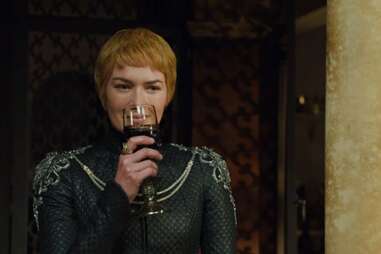 Supporting Actress in a Drama Series: Lena Headey, Game of Thrones
No one in the Seven Kingdoms is better at delivering nonchalant sick burns while sipping wine than Cersei Lannister. She may have evolved into a full-blown villain after this season, but we can still support her commitment to savoring a sip while watching the world burn. After she waterboards the captured Septa (who shamed her last season) with wine, Cersei confesses that she "drinks because it feels good." Bow down to the queen.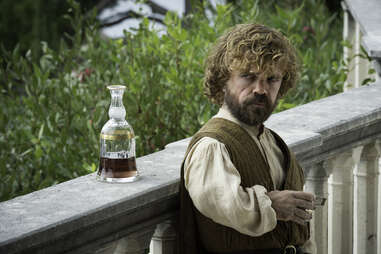 Supporting Actor in a Drama Series: Peter Dinklage, Game of Thrones
He drinks, and he knows things. Tyrion shares the Lannister love of wine and earns this award for loosening up the guarded servants of Essos with a drinking game. Bonus points for getting Missandei to try wine again by explaining that the funny feeling it gives you is how you know it's working.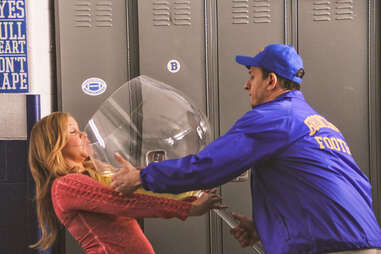 Lead Actress in a Comedy Series: Amy Schumer, Inside Amy Schumer
It's impossible not to relate to Amy Schumer when she fights off a man trying to take away her gigantic wine glass (been there). The queen of memes also hits close to home with her parody of Chopped, "Sauced," where tipsy people compete to make late-night munchies. But we're giving her this award for her parody "The World's Most Interesting Woman in the World," whose blood alcohol level is ".0 of your business."
Lead Actor in a Comedy Series: Aziz Ansari, Master of None
When Dev spends two hours cross-referencing Yelp so he doesn't settle for the second best taco in New York City, he is all of us at our foodie worst. But when it comes to his drink order, Dev is decisive. A fan of all things Italian, he is frequently seen sipping Negronis at New York's hottest cocktail bars. That said, we're also behind his girlfriend Rachel for complaining about him "constantly leaving spilled Campari on the counter." Not cool to waste Campari, Dev. Not cool at all.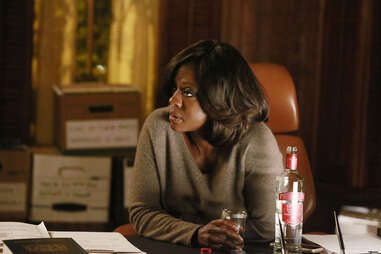 Lead Actress in a Drama Series: Viola Davis, How to Get Away with Murder
Leave the wine to Scandal's Olivia Pope—Annalise Keating will take a vodka neat, please. This no-nonsense boss doesn't have time to waste with sugary concoctions. Her fictional drink of choice, Kashchey Vodka, might even be a nod to the lawyer's personality. In the Russian opera "Kaschey the Immortal," the ruthless titular character manipulates those around him and craves control. Sound familiar?
Lead Actor in a Drama Series: Kevin Spacey, House of Cards
A southern gentlemen with a weakness for manipulation and murder, President Frank Underwood has been known to pour out a neat bourbon when unwinding in the Oval Office. Safe to assume the president would also indulge in an icy Mint Julep when he swings by Kentucky on the campaign trail with the future madam vice president.