Take a Hint: Banning Patrons Under 25 Makes Your Bar Better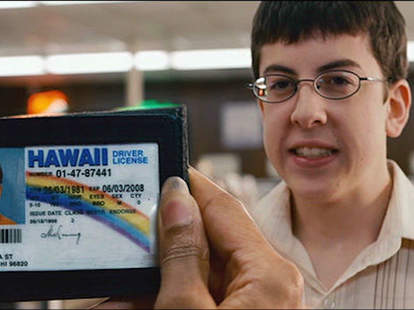 Watch out youngins, your fireball shot slinging, Vodka-Red Bull chugging party days are coming to an end.
Brooklyn bar and restaurant Phil's Crummy Corner is the latest in a growing group of bars to ban drinkers under the age of 25 on weekends. The ruling comes as a response to neighborhood residents who filed a complaint against the bar at a community board meeting, as well as several incidents during which the police were called. In reference to the frat party-esque weekend debauchery, one resident told the Press Union, "They're animals. Friday and Saturday night, it's like animal town."
This type of age-gating isn't new to New York. Over the past few years, bars across the city and nearby have enforced similar restrictions. Kasey's Kitchen & Cocktails in Rockville Centre, Long Island only admits women over 25 and gentlemen over 30. Popular Manhattan College bar Riverdale City Grill prohibited anyone under the age of 23 after receiving complaints from locals. And, most famously, The Auction House on Manhattan's Upper East Side, bans those under 25 in an effort to prevent binge drinking.
The Auction House's owner, Johnny "B" Barounis, didn't wait for complaints to come in from neighbors before deciding to enforce a ban. He told New York Daily News he didn't want "21-year-olds that can't handle liquor getting sick outside." And his bar seems better for it. It's peaceful and quiet with no phones in sight and thirty-somethings pastorally sipping cocktails and chatting about existentialism and the newest piece on David Bowie in the New Yorker. Count us in—but maybe a shot with the bartender before we go. Just because we're over 25 doesn't mean we don't know how to end a night with a bang.