The Best Gin in the World Is Just $13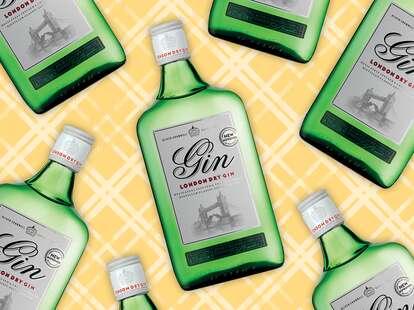 The world's best gin won't cost you an arm and a leg. Heck, it won't even cost you a 20. The German grocery chain Aldi just took home the gold at the International Wine and Spirits Challenge with its Oliver Cromwell London Dry Gin, priced at just $13. Sold under the appropriately-named brand, Lord Protector, this budget booze will definitely help save your wallet.
In the competition's blind tasting, Aldi's affordable gin beat out competitors that cost four times as much. Oliver Cromwell led a fleet of budget bottles to victory across the competition—Aldi's cheap vodka, scotch and crème de cassis all took top honors, along with 16 other brand winners, according to The Independent. The windfall comes just months after Aldi's $8 rosé won big at the International Wine Challenge's Great Value Awards.
Aldi's affordable drinks are just one way in which the brand is appealing to millennial drinkers. The grocer recently launched boozy popsicles in flavors like Bellini and Gin and Tonic, as well as Piña Colada flavored cheese in order to attract—well, we don't really know who that would appeal to, actually. But we bet it will win big at the Boozy Cheese Competition whenever the world catches up to Aldi's liquor innovations.