Full disclosure: I graduated from college almost a decade ago, so watching ~20-year-old girls flounce around in water at work feels kinda weird. But it's my duty to the Internet news-reading public. And I'm probably on the HR watch list for other reasons.
Regardless, the Delta Gamma sorority at the University of Miami (that's The U, to you) just released its 2016 recruitment video, and it does nothing to shed The U's reputation as being Suntan U. In fact, it takes last year's ridiculous, over-the-top video, and pushes into an echelon seemingly only occupied by Saudi princes and the children of investment bankers.
In a press release published Thursday, Artec Media forwarded the video, along with gifs and stills of the good-time-flaunting clip. In it, DGs do everything you can imagine affluence allows in the Biscayne Bay: riding speedboats; jumping off speed boats; wake boarding behind a speed boat; riding a yacht; jumping off a yacht; jumping off a dock; tossing their hair in a pool; sunbathing; laughing; smiling; wearing bikinis; laughing while wearing bikinis; smiling while wearing bikinis; and just generally being sun-kissed and without a care in the world.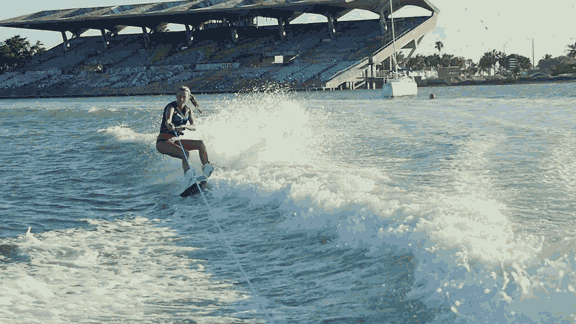 The company behind the video consists of two guys: Erick Espinal, who handles the business side, and Diego Camejo, the creative director who handles the video, music, and art. The pair went into the video's production -- which includes copious drone footage shot on a Sony a7S -- knowing full well there'd be plenty of chatter about such an absurd production.
"We expected a good amount of controversy," Espinal told Thrillist in a phone conversation. "We expected to see a lot of reaction. Some has been favorable. But it's been good exposure for the brand."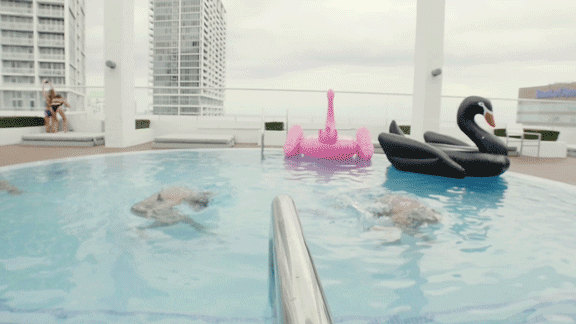 Miami-based outlets have already run wild with the footage, noting how it surpasses even last year's reviled University of Alabama Alpha Phi sorority recruitment video. In terms of sheer, "Hey, we're well-off and know how to have a well-off good time" vibes, this video hits nearly every note. It makes you wonder how much DG's dues cost, and two other questions borrowed from Thrillist's own dashing, Florida-born Cities editor Alex Robinson:
1) Is it too late to apply for a grad program at UM?
2) What grad programs have the easiest acceptance rate at UM?

Sign up here for our daily Thrillist email, and get your fix of the best in food/drink/fun.
Ryan Craggs is Thrillist's Senior News Editor. He was not in a sorority in college. Follow him @ryanrcraggs.