Whiskey Shortage Claims Michter's Toasted Barrel Bourbon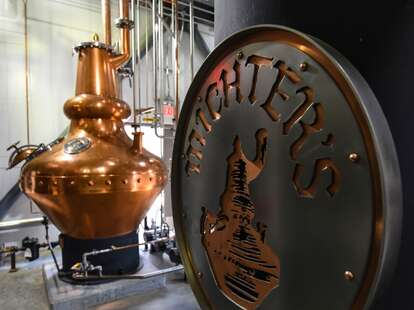 courtesy of Michter's Distillery
Michter's announced this week that they will be canceling the September 2016 release of their Toasted Barrel Finish Bourbon, due to low supply.
The bourbon (first introduced in 2014) is made by aging the company's US*1 Bourbon for an additional period using toasted (as opposed to charred) barrels. This year, heightened demand for US*1 means there isn't enough to make Toasted Barrel from.
"Every drop of our Toasted Barrel Bourbon that we release this year is one less drop of our Michter's US*1 Bourbon that we have to allocate to our distributors and importers," Joseph J. Magliocco, Michter's Distillery President, said in a press release.
To address the situation, Michter's plans to double production this summer at their M2 distillery. The brand currently produces 500,000 proof gallons of bourbon and rye each year. (A "proof gallon" is a gallon of 100 proof spirit.) It will add four more 16,000-gallon fermenters to the distillery next month, bringing production up to 1 million proof gallons per year.
Michter's expansion plans come on the heels of similar announcements by Jack Daniel's and Buffalo Trace. But since bourbon must be aged at least two years to be considered "straight bourbon," and many distilleries age much longer, even with expanded production it will be some time before distillers can fully adjust to the increased demand.
Still, it's hard to feel too sorry for any company suffering from overpopularity. Especially when it provides an opportunity for a self-congratulatory press release.
"It's really great for us to be able to offer more of our whiskeys to people at home and abroad," Michter's master distiller Willie Pratt said in the press release. "But Michter's will never sacrifice quality to do so."
We see what you did there, Willie.
Now get back to work. That bourbon isn't going to make itself.