This Whiskey Distillery Will Sell You a Full Barrel of Whiskey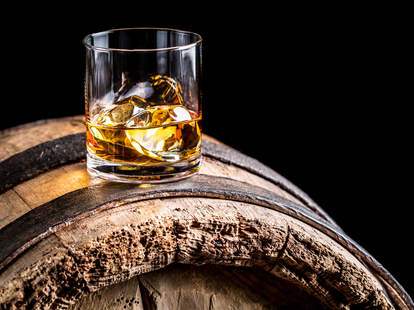 The world's most passionate (and most well-heeled) whiskey lovers surely have plenty of rare bottles on hand. But how many of them own entire barrels? Thanks to a new program from the Midleton Distillery in Ireland's County Cork, the answer is: a few more.
Midleton recently announced the creation of its Cask Circle program, a private club that offers its members the opportunity to buy entire casks of its Very Rare Irish whiskey. But they won't come cheap. The barrels, which range from first and second-fill bourbon, to rum, to port and Malaga casks, range in price from 75,000 to 450,000 euros (about $87,000 to $524,000). Whoever buys the barrels will get to customize their own bottles and visit the distillery (following its remodel scheduled to finish next summer) to consult with Midleton's master distiller Brian Nation. They'll also get access to a distillery concierge who can set them up with everything from dinner at the new distillery dining room to clay pigeon shooting nearby. "It's about making the buyers feel part of the Midleton family," senior Midleton brand manager Jayne Murphy told Scotch Whisky magazine. "We want them to feel at home, taste lots of interesting whiskeys. That's why we'll probably want to keep the program small."
While the casks are pricey pieces of merchandise, collectors are already buying them up. According to Scotch Whisky, four of the initial 32 barrels have been sold already.  
And while Midleton is hardly the only distillery offering entire barrels for purchase, it is perhaps the most prestigious Irish whiskey maker in the world to do so.
If you're serious, you can ask about joining the Cask Circle at concierge@midletonveryrarecaskcircle.com. But if you haven't quite saved enough to sign up just yet, the newest edition of Midleton Very Rare, a blend of whiskeys ranging in age from 12 to 32-years-old, is also just out. A bottle will only set you back the relatively puny sum $210.