While Rose (sort of) preserved that enormous (and fictional) blue diamond necklace in the movie Titanic, a passenger who witnessed the actual 1912 disaster walked away with a particularly surprising artifact from the doomed ship: a British biscuit. Yes, a cracker from the real tragedy is remarkably still intact after more than 100 years, and someone just bought it for $23,000, according to a report by The Washington Post. 
The historical cracker was purchased by a Greek collector during an auction held over the weekend by Henry Aldridge & Son. The auction house described the item as, "the world's most valuable biscuit," and said it was saved as a souvenir by James and Mabel Fenwick, who were passengers on the ship that came to the Titanic's aid, the SS Carpathia. James Fenwick had stored the biscuit, taken from a survival kit on the ship, in a Kodak photographic envelope. His photos from that night were also sold, and reports say they tasted about as good as a 103-year-old cracker. OK, so they don't say that last part.
Recommended Video
This Cheeseboat Is Covered With Over 4 Dozen Eggs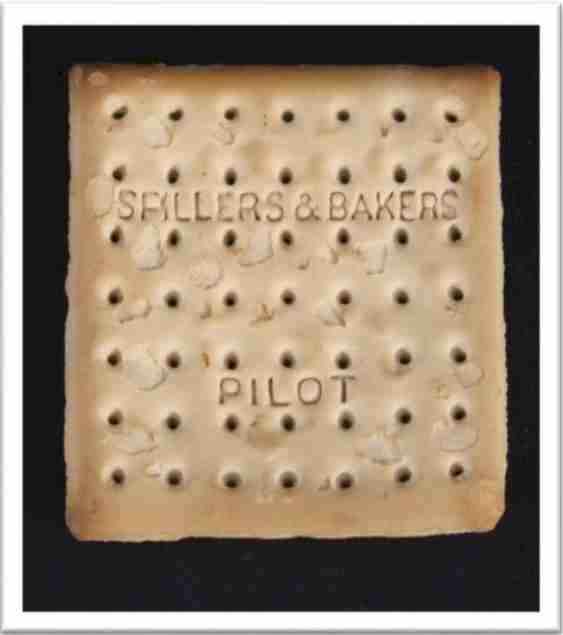 But how in the world was the thing able to survive this long without disintegrating into a crumby mess? Over the years, the biscuit dried out and basically fossilized rather than molding because of a composition similar to a hot cross bun, Alan Aldridge told WaPo. That's how Twinkies work, too, right?
Hopefully, nobody mistakes it as a simple saltine cracker; although, honestly, who'd notice it tasted different?
Sign up here for our daily Thrillist email, and get your fix of the best in food/drink/fun.
Tony Merevick is Cities News Editor at Thrillist and was obsessed with the Titanic movie when he was 7 years-old and treasured the two-video VHS set above anything else. Send news tips to news@thrillist.com and follow him on Twitter @tonymerevick.