The conventional Nerf gun has been debunked. If you've learned anything about the company's plastic artillery, it's that with enough know-how you can make them daunting enough to scare your neighbors. Nerf freaks have found ways to trick out their toys to an excessive degree, like the Triple Nemesis Blaster that can spew 1,200 rounds without reloading, or the Nemesis Rival MXVII-1oK that sprays foam-ammo at 70 mph. 
Not to be outdone by his predecessors, MythBusters and Unchained Reaction host Adam Savage trained his Nemesis Rival MXVII-1oK into a menacing beast of hardware. This particular blaster doesn't prize quantity like others, as it packs a mere 1,000 foam balls (as opposed to 1,200), but Savage's penchant for industrial design makes this thing look like something straight from a Marvel villain's lair. 
Recommended Video
The Chopped Cheese Pizza Has Arrived!
Savage fashioned his custom magazine from scratch, and even added a laser sight to provide direction when the hulking magazine obstructs his view. To test out his demented creation, Savage got wacky, spaying some prehistoric beasts while laughing like a madman.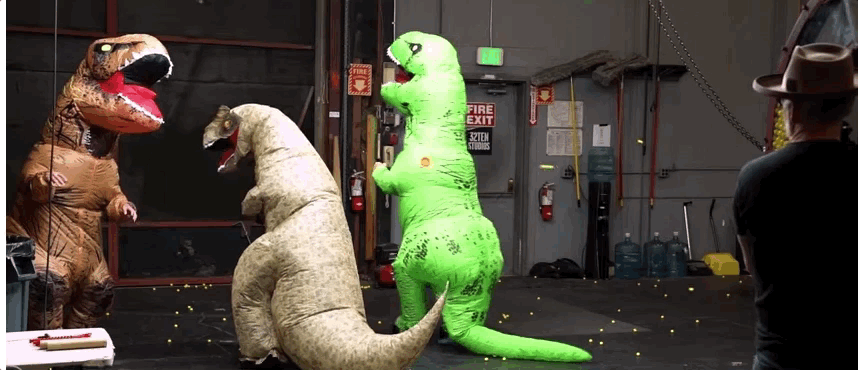 Thank you Adam Savage for showing us all the true way to Nerf. 
Sign up here for our daily Thrillist email and subscribe here for our YouTube channel to get your fix of the best in food/drink/fun.