Airbnb Wants to Send You on a Month-Long Expedition to Antarctica With Scientists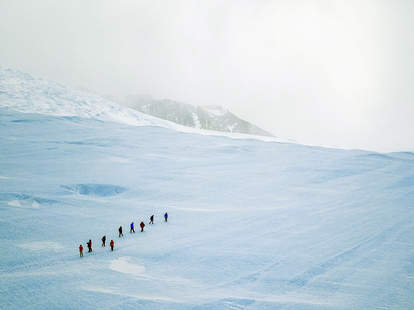 Courtesy of Antarctic Logistics and Expeditions
Antarctica is one of the most sought after -- but costliest -- destinations to go to. The bottom of the Earth has fewer human inhabitants than most colleges, but still remains somewhat a mystery to the of scientists camped out and researching the bitterly cold continent. 
Airbnb wants to give those scientists a hand with what they're calling the Antarctic Sabbatical. What that means is that the travel company is shipping out five lucky volunteers for a one-of-a-kind research mission, beginning this December. The lucky travelers will spend an entire month between Chile and the glaciers that make up Antarctica, collecting snow samples and researching climate change and the effects pollution has on the isolated ecosystem. They will be joined by Antarctic scientist, Kirstie Jones-Williams. 
"Most people think of Antarctica as a pristine and isolated continent, but recent evidence shows that even the most remote locations are affected by plastic pollution," Jones-Williams said in an Airbnb press release. "This expedition will help us understand the pathways of micro-plastics to remote regions such as Antarctica and comes at a critical time to highlight our responsibility to protect our natural world."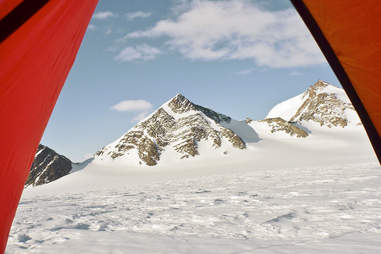 Courtesy of Antarctic Logistics and Expeditions
Though it sounds like a magical opportunity to see such a remote, untouched part of the world, Jones-Williams emphasized that living in Antarctica isn't a mere fantasyland.
"This expedition will be hard work, with scientific rigor required during unforgiving wintery conditions," she said. "We are looking for passionate individuals, with a sense of global citizenship, who are excited to be a part of the team and to return home and share our findings with the world."
Despite the necessity for scientific data collection within the expedition, Airbnb said volunteers don't need a scientific background or any formal prerequisites -- just passion, curiosity, and a desire to preserve the environment. 
To be considered, head to Airbnb's application here and ensure you send it in by October 8. Then make sure you've earned enough time off from your job to go waltzing in one the coldest climates on the planet. 
Sign up here for our daily Thrillist email and subscribe here for our YouTube channel to get your fix of the best in food/drink/fun.
Kat Thompson is a staff writer at Thrillist. Follow her on Twitter @katthompsonn.