You Can Stay in the Cottage from 'Hocus Pocus' Through Airbnb
Get spooky this Halloween with an assist from "Hocus Pocus 2."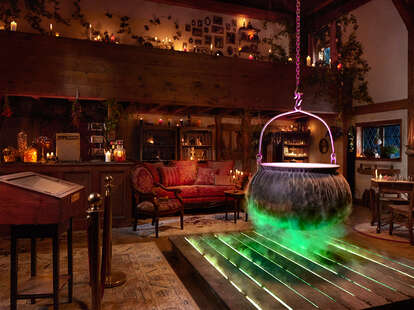 Courtesy of Helynn Ospina
We're so deep into a world where a significant percentage of movies and shows are reboots (or prequels or legacyquels) that there are now even shows about a show being rebooted. Though, it wouldn't be happening if there weren't people who got excited about a reprise of their favorite characters.
That's the case with Hocus Pocus. Maybe it doesn't mean anything to you, but the movie has had a surprisingly long-lasting legacy. Now, it's coming back, and you can crash with the Sanderson sisters, kind of. Airbnb is offering a stay at a recreation of the cottage from Hocus Pocus in Salem, Massachusetts.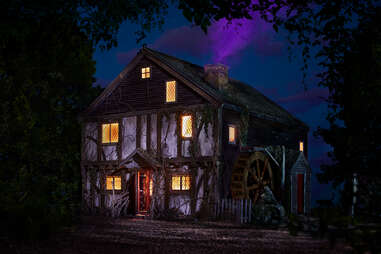 A stay at the recreated Halloween haunt will cost just $31, and you have the opportunity to book the unique stay starting October 12 at 1 pm ET. That's a couple of weeks after Hocus Pocus 2 premieres on Disney+, so you've got time to get in the mood. Though, of course, there's a rub. The home is only available for a stay on October 20 for two guests. That means there is going to be a lot of competition for that night. You're going to need supernatural levels of clicking prowess to win that race.
Your $31 (plus taxes) gets you a night at the home of the Sanderson sisters. But if you're traveling from further away than driving distance, well, the rest of your journey is on you. The $31 only covers your stay through Airbnb. As part of the promotion, Airbnb is making a one-time donation to the Boys & Girls Club of Greater Salem to support the community. Practice your soul-stealing abilities, because you can get into the macabre spirit of the season with a favorite film from your childhood.