Airbnb Will Let You Spend the Night Inside This 6-Story Elephant
Would you describe your desire to sleep inside a giant animal statue as strong? There's good news for you. If you wouldn't say that, your answer might change when you see this absurdly fun room being made publicly available for an overnight stay through Airbnb for the first time.
Lucy the elephant, the Jersey Shore's six-story elephant, is a roadside attraction that pre-dates the Statue of Liberty. Unlike other unique, limited-time listings on Airbnb, this isn't the first time Lucy has opened her doors for an overnight. It hosted an entire family for the summer in 1902 when it was turned into a tavern, per the Save Lucy Committee. In that tradition, the spacious interior has been outfitted in a Victorian style reminiscent of the late 19th century.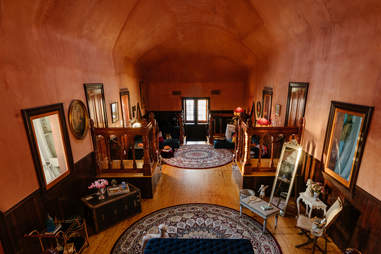 Courtesy of Airbnb
Lucy was constructed in 1881, and stands today due to preservation efforts in the '70s when the attraction, in rough shape at the time, was scheduled to be demolished.
You'll have limited opportunities to get a stay, though. The bookings will open on March 5 for one-night stays on March 17, 18, and 19. If you land a night, you'll also get food made by local chefs and Lucy swag to make it a stay you never forget. You know, like an elephant.
Courtesy of Airbnb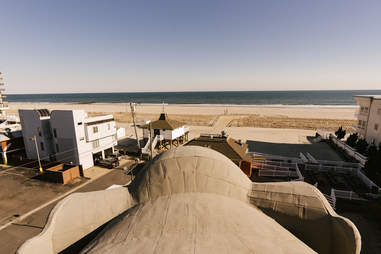 Courtesy of Airbnb
Sign up here for our daily Thrillist email and subscribe here for our YouTube channel to get your fix of the best in food/drink/fun.