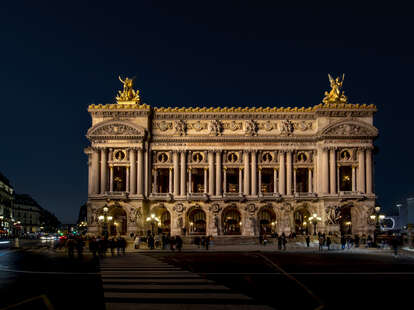 Courtesy of Airbnb/ Thibaut Chapotot
Courtesy of Airbnb/ Thibaut Chapotot
There are once-in-a-lifetime experiences, and then there are experiences so exquisite that they transcend any measurement of time or rarity. The new opportunity to book a night at the Palais Garnier in Paris on Airbnb is one of those immeasurably rare experiences. In honor of the success of The Phantom of the Opera, which is ending its historic run on Broadway in April, the opera house will be open to guests who will be able to stay in the maximally luxurious Box of Honour, which is typically where dignitaries and other very important people are seated for performances.
The space has been transformed into a bedroom, which is resplendent in the kind of rich decor only really seen in museums these days. The stay will also include a tour of the famed opera house, and a visit to the real underground lake featured in the novel. Even more exciting? The host is Véronique Leroux, is the great-granddaughter of French novelist Gaston Leroux, who penned the iconic novel, which went on to countless adaptations of both the screen and stage variety, in 1910.
"My great-grandfather's classic story has inspired so many people through the years," Leroux said, in a statement shared with Thrillist. "This is the perfect time to honor him and welcome 'phans' to the famous setting of his much-loved novel for a once-in-a-lifetime stay."
The luxury doesn't end with staying in the Box of Honour—the stay will be filled with unforgettable and inimitable experiences. There will be a private ballet viewing with one of the Opera de Paris Ballet dancers, a recital performed by the artists of Paris Opera Academy, and dinner in the famous Foyer de la Danse.
You are probably imagining that such a priceless experience will come with a hefty price tag. But this stay will cost just 37 euros, before taxes and fees. The catch? There will only be one night where this experience is offered. To book the room, you can submit a request to book starting on March 1, 2023 at 12 pm ET.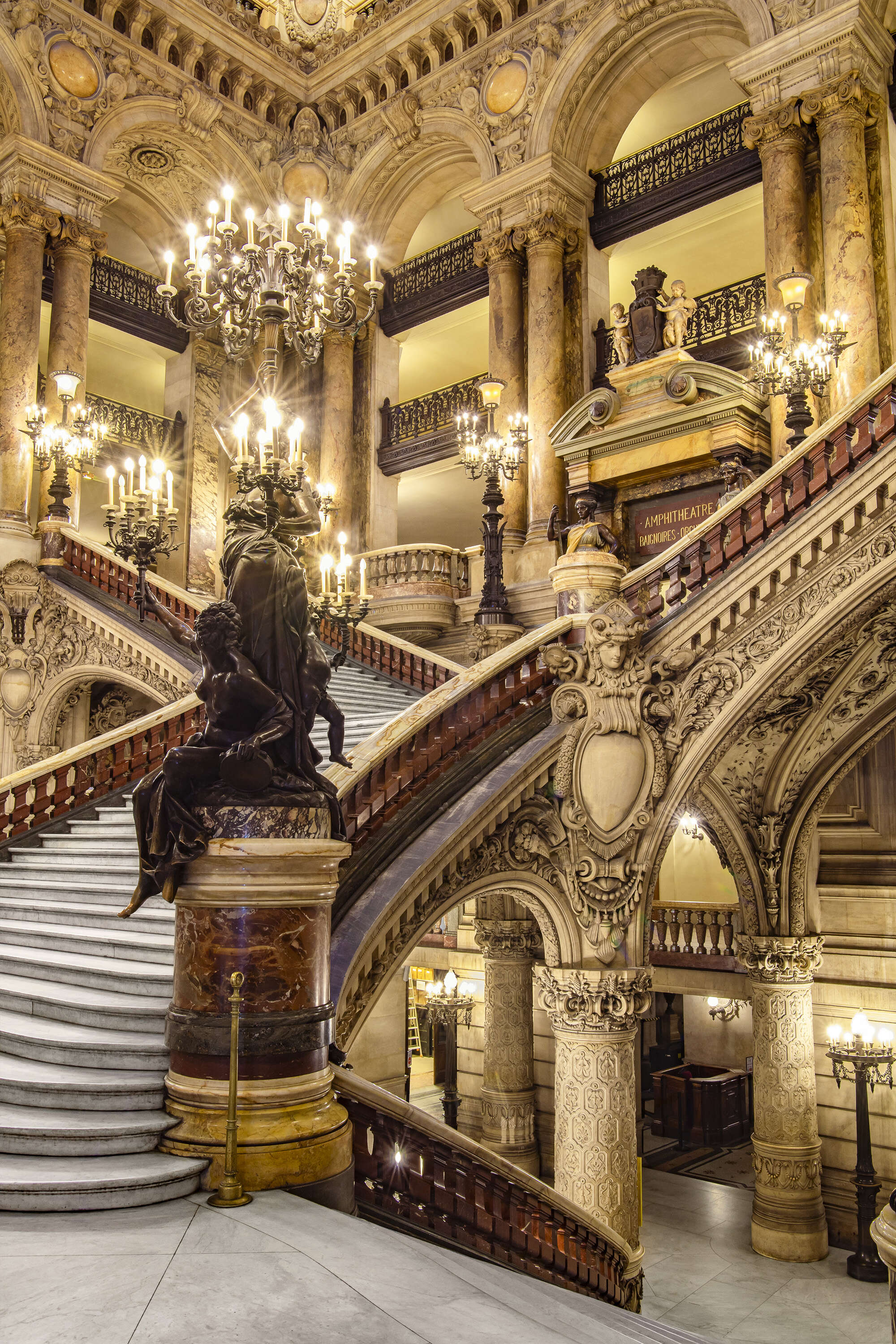 The actual stay will take place on July 16, 2023. You can better your odds of scoring the booking by making sure you have a verified Airbnb profile and a good booking history (if you've been thrown out of a property before, the odds are not looking good for you). You must be at least 18 years old to be eligible for the booking.
Head to Airbnb.com/opera for more information, photos, and booking.