Here's How You Can Save on Holiday Airfare, Even as It Hits a 5-Year High
Hopper is advising travelers to book by mid-October at the latest.
Editor's Note:
We know COVID-19 is continuing to impact your travel plans. Should you travel now, be sure to familiarize yourself with the CDC's latest guidance on
domestic
and
international
travel as well as local requirements, protocols, and restrictions for both your destination upon your arrival and your home city upon your return. Be safe out there.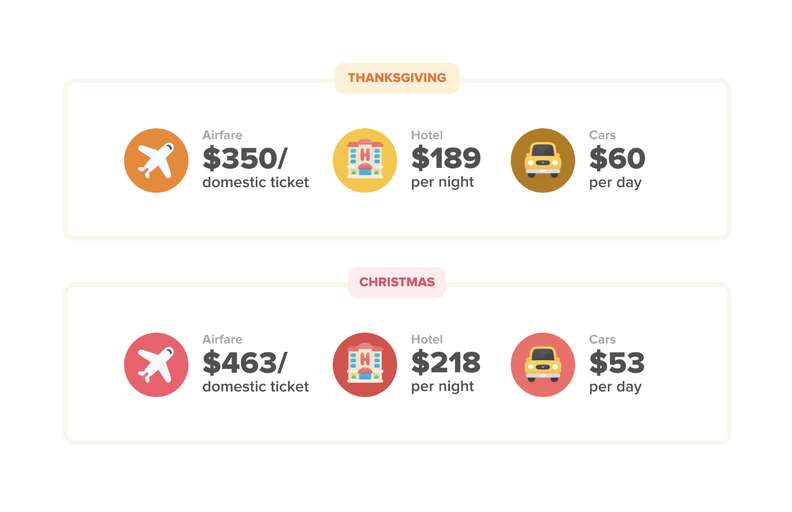 Here's the good news. Those prices, particularly for Christmas fares, will "fluctuate in the coming weeks," according to Hopper Lead Economist Hayley Berg.
"With both Thanksgiving and Christmas airfares expected to be higher than in previous years, we recommend travelers start planning early by monitoring prices now," Berg told Travel + Leisure. "Flexible travelers will save the most this holiday season. If you can be flexible on travel dates and fly before and after each holiday week you can save as much as $300 off-peak airfares."
Customers should consider Monday, November 21, or Thanksgiving Day for travel and reserve their returns for the week after. Similarly, the best dates for Christmas departure are either Monday or Tuesday ahead of the holiday, with a Tuesday or Wednesday return the following week.
According to the outlet, at the very latest, flights should be booked by mid-October.