The Nation's Best-Rated Airline Has $49 Flights Right Now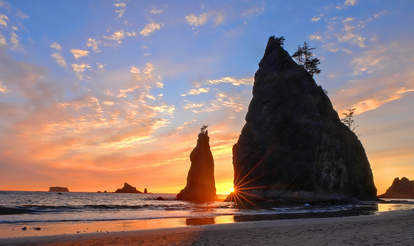 Alaska Airlines, which topped The Points Guy's ranking of the best airlines in 2018 and came in at No. 1 on last year's Airline Quality Rating, is having a big, one-day flash sale on Tuesday. If you're looking to for a cheap flight that will also be super-pleasant, listen up: if you book today, you can get a one-way flight for as low as $49.
Check out the sale's official page for the full list of fares and select your departing city to see what trips are in your future. Your options include flights from Los Angeles to Las Vegas for $49; Los Angeles to Los Cabos, Mexico for $99; or round-trip flights between San Francisco and New York for $287. You can also get from Boston to San Francisco for $149 or New York to Kona, Hawaii for $253.
But you'll only be able to fly between September 12 and December 19, 2018 and on Tuesdays, Wednesdays, or Saturdays. And also note that this won't be your Thanksgiving flight home: Sale prices aren't available between November 15 and 29. You'll just have to book a fun trip you actually want to go on instead.
The other good news here is that Alaska Airlines isn't a budget carrier, so you won't be paying extra for that personal item and carry-on. Just make sure to book by Tuesday night at 11:59pm PT.
Sign up here for our daily Thrillist email and subscribe here for our YouTube channel to get your fix of the best in food/drink/fun.