Amazon Just Expanded Its Free Return Policy for the Holidays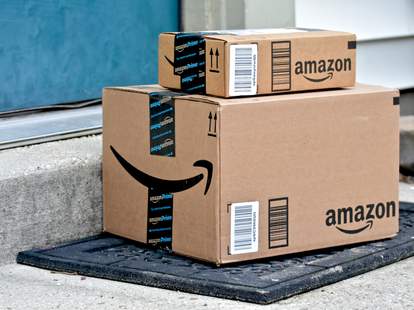 Amazon makes gift giving during the holidays so easy that it almost feels too easy -- to the point that you feel a little guilt about using it. I certainly have a tendency to procrastinate my gift shopping until the very last minute, so 48-hour shipping is my only hope for a seamless holiday. And now, the tech and retail giant is making it even easier. 
On Wednesday, Amazonannounced a major update to its policy, saying millions of popular products -- including electronics, household items, pet supplies, kitchen appliances, and more -- will be eligible for free returns. Break your New Year's resolution and wanna send back that overpriced (and underused) juicer? Hate the Christmas sweater your mom swore you'd love? Send it all back, my friends. 
"At Amazon, we're constantly innovating on the customer experience -- not only when purchasing an item, but also making a return," Director of Returns and ReCommerce Libby Johnson McKee said in a statement. "With free returns on millions of items, customers don't need to worry if the keyboard they ordered doesn't feel quite right or if their dog likes his new bed -- they can buy with confidence, knowing they'll be able to return it for free with just a few easy clicks."
Not only are refunds available typically within two hours (goodbye to that 5-10 business days crap), but Amazon is also expanding where you can return. The site offers more than 18,000 free drop-off locations, including Amazon 4-Star stores, Amazon Hubs, Whole Foods, Kohl's, UPS, and more. 
h/tThe Verge 
Sign up here for our daily Thrillist email and subscribe here for our YouTube channel to get your fix of the best in food/drink/fun.
Megan Schaltegger is a staff writer at Thrillist. Follow her @MegSchaltegger.