Amazon Crashed on Prime Day and People Were Pissed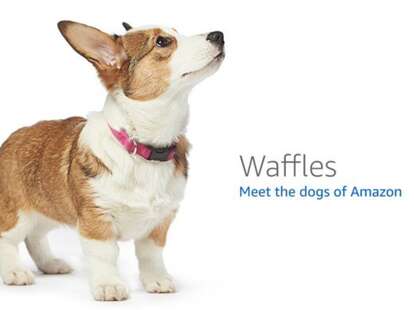 Amazon Prime Day started up at 3pm Monday. People were ready to load up on Prime Day deals. However, it didn't exactly go as planned. Most people saw error messages with pictures of dogs. Amazon's site was down, and people were struggling to cash in on deals that could bring Amazon billions.
A couple hours after the problems started, an Amazon spokesperson issued a statement. "Some customers are having difficulty shopping, and we're working to resolve this issue quickly," they said.
When users landed on the error page, they were shown a picture of a dog. Rather, they were offered a rotating buffet of dogs each time something didn't go as planned. Collecting them all as though they were Pokémon became a popular game on social media.
It's not clear how widespread the outages were or how long they lasted. They appeared to be largely resolved around 4pm, but some people were still reporting issues on social media into the early evening.
Naturally, when the retail giant was struggling on its faux-Black Friday, it caused a downpour of jokes on social media. Some people were genuinely pissed, and others just wanted to go full Nelson with a point and laugh.
Others took the outage as a reminder that they didn't need to buy anything in the first place.
Sign up here for our daily Thrillist email and subscribe here for our YouTube channel to get your fix of the best in food/drink/fun.

Dustin Nelson is a News Writer with Thrillist. He holds a Guinness World Record but has never met the fingernail lady. Follow him @dlukenelson.