Amtrak Is Making Its Cheapest Tickets Non-Refundable, Like Airlines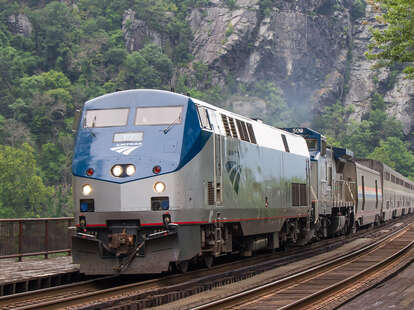 Booking the wrong nonrefundable flight is the equivalent of getting a hideous tattoo, but the permanence of a ticket is part of what makes the experience thrilling. And here's some good news: Soon you can feel that special panic while booking on Amtrak, too, because our national rail carrier is making its cheapest tickets nonrefundable.
Put down those stimulants, kids, and buy some train tickets for a serious rush, because the newly introduced "saver" fare tickets will be nonrefundable 24 hours after purchase. The carrier officially announced the plan on Monday, highlighting reduced fares as a major benefit for consumers. The new rules go into effect on March 1.
"Keep an eye out for a variety of new, ultra-low Saver Fares in cities including Orlando, Tampa and South Florida," the company said in a press release announcing the changes. "Discounted Coach fares start at just $9 – a savings of up to 50% off the base fare." More offers will be available for viewing on March 2.
Additionally, for "value" fares, you'll pay a 25% cancellation fee or 15% change fee if it's within 14 days of the scheduled departure. Thankfully there's no fee for value fares if it's outside of that two-week window.
Business and Acela First Class fares will still allow changes because the rich don't need to feel an extra rush -- they have stocks and golf for that!
Sign up here for our daily Thrillist email and subscribe here for our YouTube channel to get your fix of the best in food/drink/fun.