It's like the Finding Nemo ride at Disneyland, only real, and you don't have to wait in a line that loops twice around the park to get in. A real-life submarine hotel is in the works in Tampa, Florida, and if it goes well, you might end up with an underwater hotel in your own backyard. You know, if your backyard is a sea or ocean. 
Planet Ocean Underwater Hotel got approval to build a fabrication of its podular, underwater hotel concept in the waters of Tampa, Florida. The hotel consists of 18ftx12ft guest rooms equipped with a king bed, bath, furniture, refrigerator, internet, and audio/visual entertainment centers. But, who needs any of that when you can literally spend all your vacation time singing "Under the Sea," under the actual sea?
Recommended Video
Get Lucky With This Next-Level St. Paddy's Day Meal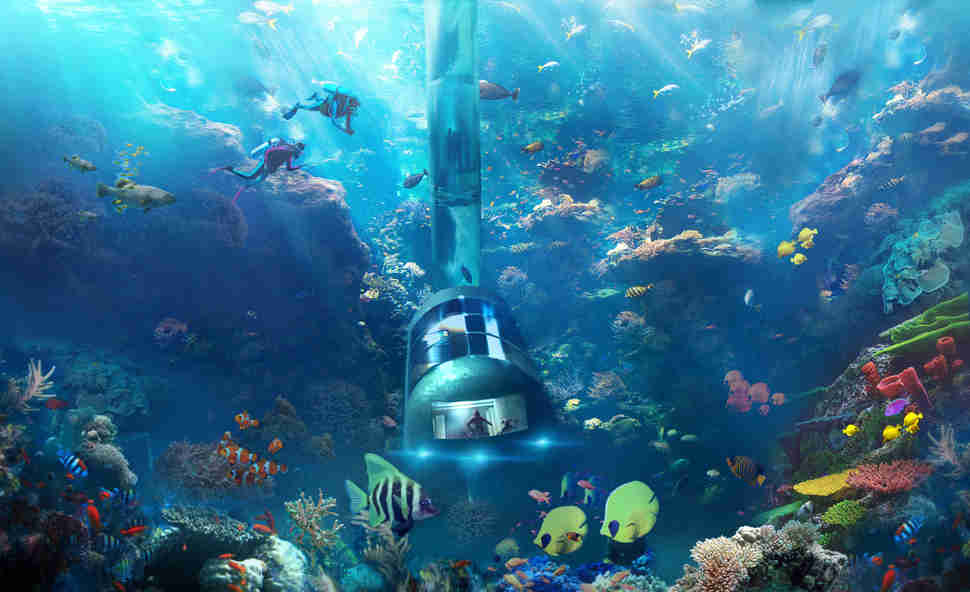 More importantly, the rooms will be submerged 10ft to 30ft under water and have clear acrylic wall and ceiling panels that give guests spectacular in-ocean views. No scuba gear or training is needed to get in and out of the hotel, as all guests are transported via an elevator on the surface, allowing them to avoid ever stepping foot in the water. Conveniently, the hotel is also easily movable in case of any emergency. 
No word on when construction will start in Tampa, but plans are already underway. Additionally, Planet Ocean Underwater has a list of other potential locations it'd like to build in on its website, which include the waters of Hawaii, Cuba, the Maldives, the Philippines, and the Bahamas among others. You can also enter to win a free stay at the coming hotel here. 
So, bust out those Sebastian the crab vocals. Or don't, cause water-proof does not mean sound-proof. 
Sign up here for our daily Thrillist email, and get your fix of the best in food/drink/fun.
Kara King is a News Writer at Thrillist and wants a voice like Sebastian the crab. Send news tips to news@thrillist.com and follow her at @karatillie.