Anthony Bourdain Is Sick of Hearing About Your Gluten-Free Diet
Anthony Bourdain is famous for fearlessly tasting strange foods -- like sheep testicles. But considering his ongoing war of words with Guy Fieri, his disgust for a certain presidential candidate, and his outspoken hatred for vegetarians, you can safely say the wandering ex-cook is also not afraid to speak his mind. This time, the Parts Unknown host has revealed how he really feels about your gluten-free diet.
In an extensive new interview appearing in this week's issue of Adweek (he's also featured on the cover), Bourdain was asked for his thoughts on food trends like juicing and the persistently polarizing gluten-free diet. And, well, you might just say the dude has a serious intolerance for gluten-free people.
"Look, before you start boring me to death at a party about how you got gluten-free, you know, if you think you have a disease as serious as celiac disease, shouldn't you see a fucking doctor before you make this big move?" he said. "I don't think half of these people even understand what they're talking about. I'm quite sure of it, in fact -- juicing and all the rest."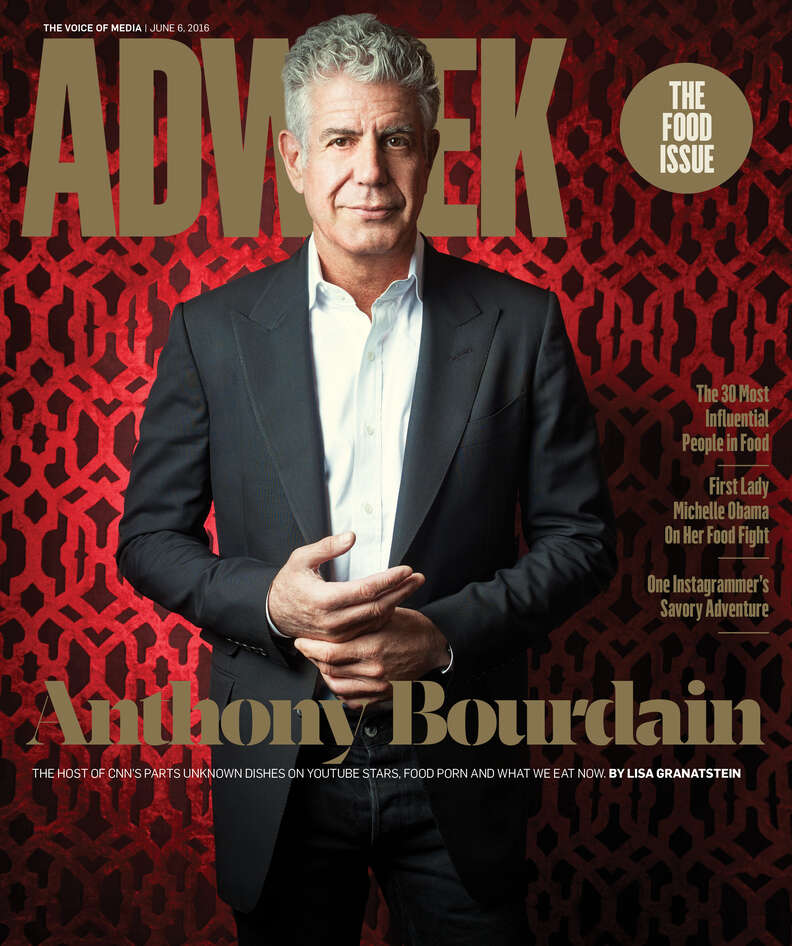 Bourdain was also asked to weigh in on several other topics, such as food porn on Instagram, the growing class of YouTube food stars, and of course, Guy Fieri. But on the issue of New York Mayor Bill de Blasio's recent boycott of Chick-fil-A, it seems like Bourdain was hesitant to take a side:
"Are we looking for nice people to run our companies?" he said. "We're going to be looking pretty hard... I support your inalienable right to say really stupid, offensive shit and believe really stupid, offensive shit that I don't agree with. I support that, and I might even eat your chicken sandwich."
Speaking of New York, Bourdain also shared a quick update on his upcoming international market at Pier 57, saying he hopes it will open sometime in 2017, but warned that it involves receiving visas for many food vendors from abroad.
"There are some vendors who absolutely, positively need to be here, at least for a reasonable period, to train whatever people they want to bring with them or local people," he said. "I mean, if we're going to be doing Tian Tian Hainanese chicken rice in New York City, the expectations of Chinese who've grown up here or have lived here for the last 15 to 20 years waiting for just such an establishment are going to be pretty enormous. We cannot disappoint, OK?"
We'll take your word for it, Tony.
Check out the full interview with Bourdain over at Adweek.
Sign up here for our daily Thrillist email, and get your fix of the best in food/drink/fun.
Tony Merevick is Cities News Editor at Thrillist and has found that sharing a meal with gluten-free people is surprisingly easy and good... most of the time. Send news tips to news@thrillist.com and follow him on Twitter @tonymerevick.