Apple's annual World Wide Developer's Conference (WWDC) kicked off on Monday with a keynote presentation in front of a packed house at the McEnery Convention Center in San Jose, California. As usual, it was a showcase of lots of new and exciting updates coming to the iPhone, iPad, Mac, and more. The highlight, though, was a reveal of the slew of shiny new features coming to iOS 13, which should roll out sometime this fall. However, since you (hopefully) have more important things to do than watch Tim Cook and friends discuss software updates for two hours, we've pulled together some of the coolest and most important changes coming to your iPhone in the coming months. 
From big glitzy new features meant to make organization easier to overall performance tweaks designed to speed things up, here's what to look forward to this fall once iOS 13 drops. 
Recommended Video
Debatable: Is Shake Shack Really Fast Food?!?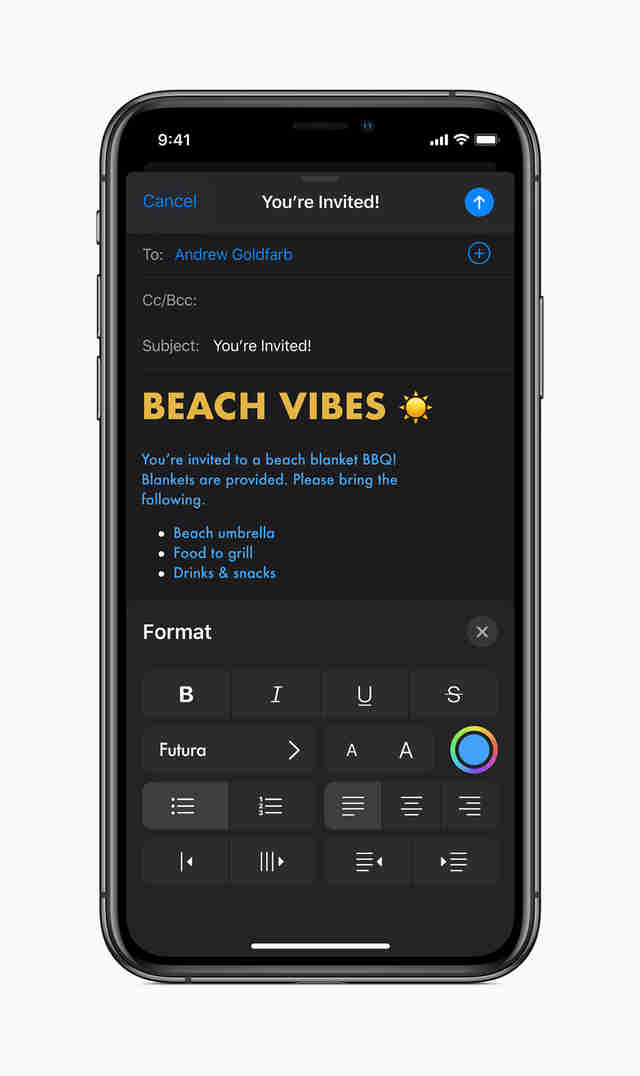 Dark Mode
Following months of rumors, Apple unveiled a Dark Mode for iOS 13, which softens and darkens the on-screen tones system-wide across all native apps. This feature will make it easier to read and see everything from notifications and news articles to notes and messages in low light. And sure, browsing your device in Dark Mode not only looks pretty nifty (and ensures you won't be that guy with the glaringly bright phone in the bar), but some studies claim that it's also good for reducing eye strain. While many third-party apps have already adopted dark mode functionality, now you'll be able to go right into Control Center and turn it on across the entire device. You'll even able to schedule it to turn on at sunset or any other particular time.
Smarter, Streamlined Reminders
To make it easier for you to keep your crazy life a bit more organized, Reminders now provides a more intelligent way to create, organize, and prioritize them. There's a new toolbar that makes it easier to add times, dates, locations, and flags, plus you can now tag contacts so that you're reminded of something the next time you interact with them in Messages.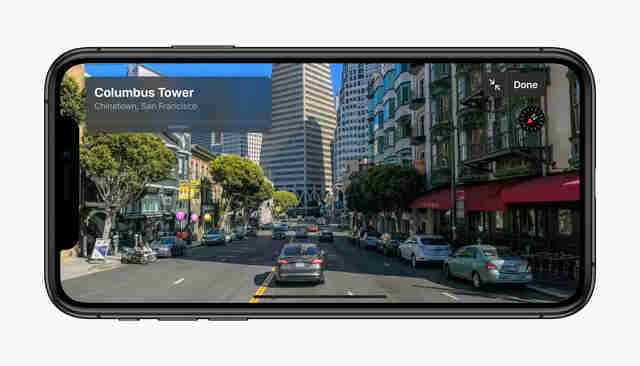 More Helpful Maps
Although you may be a ride-or-die Google Maps user, Apple is gunning to become your go-to by adding some exceptionally detailed views of your surroundings. For instance, it's not only rolling out totally revamped and detailed 3D maps for the entire US by the end of 2019, but also adding dynamic street-level imagery in cities. In fact, you'll be able to virtually zip and zoom around city streets smoothly and seamlessly (think of it as a better version of Google's Street View), which should be a huge help when you're trying to get a feel for a place before you visit. 
Expanded Health Monitoring
As part of its ongoing commitment to helping users better manage their health, the new Health app comes with a handful of robust new updates. Most notably, though, there's now a feature that allows users to track, visualize, and predict a woman's menstrual cycle. For those of us worried about noise pollution, there's also a new way to monitor your hearing health by checking whether your surroundings are dangerously loud at any given moment.
Enhanced Photo/Video Browsing and Editing
If you're like most of us, your photo library is a bit of a mess; a hodgepodge of screenshots, accidental lock screen pics, and duplicate images randomly mixed in with the shots you actually care about. Fortunately, the new library adds a level of intelligence that automatically sorts it out. You'll now see a more curated view of the most significant events you've captured, sorted from the past day, month, or year.
It'll be easier to improve your photo composition, too, thanks to some comprehensive new editing tools, including what's called "Portrait Lighting" that'll allow you to virtually move light closer or further away from a subject when you're shooting. Also, for the first time, you'll be able to add filters to your videos, and even rotate them. 
Less Confusing Group Texts & Mystery Messages
Rather than have to guess the identity of the person behind whatever unknown number just popped into your Messages or in a group thread, users will now be able to automatically share their name (and photo) to eliminate confusion.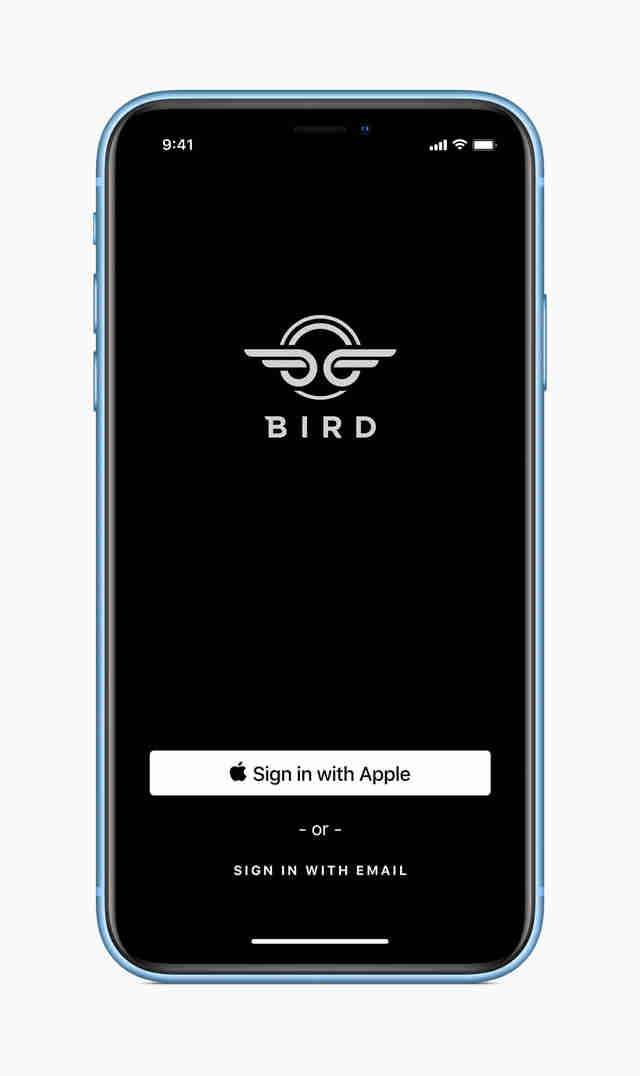 Overall Performance Improvements
To cut down on lag throughout the day, Apple announced that Face ID unlocks will be 30% faster on iOS 13, and that apps will launch up to twice as fast. 
New Apple Sign-In Options to Enhance Privacy
Rather than have to fill out sign-up forms or submit email/social media logins to use new apps and service, Apple's introducing a special new Apple Sign-In option that will give you the choice to be authenticated via Face ID or Touch ID. Also, if a service or app does require an email from you, you'll now have the option to keep your actual address private and provide an automatically generated proxy email address instead. Ultimately, that means fewer apps or services will be able to follow or monitor your activity, which is always a good thing.

Sign up here for our daily Thrillist email and subscribe here for our YouTube channel to get your fix of the best in food/drink/fun.