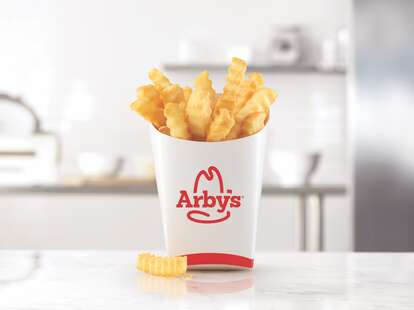 Crinkle Fries

| Courtesy of Arby's
Crinkle Fries

| Courtesy of Arby's
Back in December, we learned that Arby's was testing Crinkle Fries in select markets around the country. The feedback must have been great because Arby's announced it will now permanently offer Crinkle Fries in stores nationwide.
Arby's has slowly transformed from a fast food afterthought to a serious industry player. Its Curly Fries are the best in the business, so it only makes sense that the chain would expand its tater offerings to include more finger food. According to the company, the Crinkle Fries are seasoned with kosher salt and the grooves in the fries provide added crispiness.
Through the month of April, Crinkle Fries are only $1 at Arby's to give customers an incentive to try them out.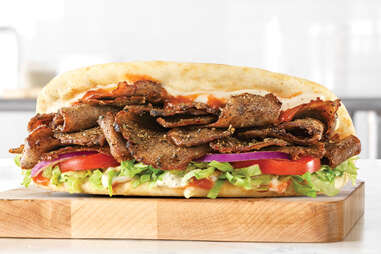 Next time you stop into an Arby's location, you'll also find a familiar dish back on the menu. The Spicy Greek Gyro has returned, and this time it's even spicier than before.
The new-and-improved gyro includes 100% more spicy sauce, plus Greek gyro meat, tzatziki sauce, shredded lettuce, tomatoes, red onions, and Greek seasoning, all on warm flatbread.
There's no word on whether the Spicy Greek Gyro is here to stay, but even if it's a temporary menu addition, we feel blessed by its existence.