AriZona Iced Tea's New Shirts & Swim Trucks Are Incredibly Sexy
The hypebeast beverage has our summer styled out.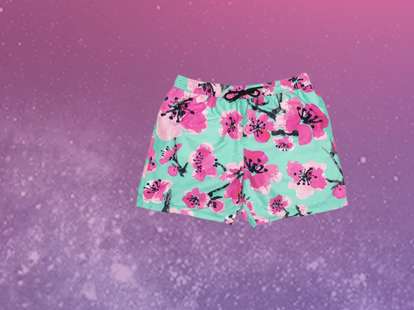 Arizona Iced Tea/Thrillist
Before today, there were two different types of food and beverage merchandise: the kind you don't wear on a date (sorry Dunkin', Taco Bell, and Blockbuster) and the hot-as-hell Popeyes line that was just released this year.
But now, style daddy Popeyes has an unlikely fashion competitor: AriZona Iced Tea. The hypebeast drink company just released a line of summer clothing that I'd certainly wear outside, especially to grab AriZona Iced Teas with random Tinder honeys.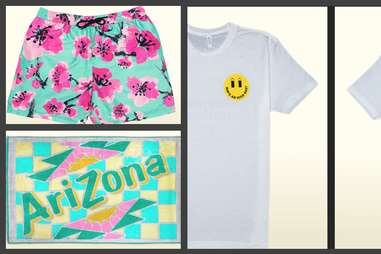 Arizona
Call me a scumbro, but the Green Tea Cherry Blossom Swim Trunks and "Have an Iced Tea Day" t-shirt completely reflect the fashion trends of our times, particularly for Gen Z and young Millennials. They're both comfy, boldly colored, and ironic, and neither pieces are particularly gendered. The items are priced at $35 and $20 respectively, and you can buy 'em on the company's website.
While you're on the website you might as well grab a 12-pack of the tea; they are literally cheaper than water. You can also buy an Arizona beach towel for $35, which I would have appreciated back in fifth grade when my mother gave me her beer-themed beach towels to take to summer camp.
Sign up here for our daily Thrillist email and subscribe here for our YouTube channel to get your fix of the best in food/drink/fun.
Ruby Anderson is a News Writer at Thrillist. Send your tips to randerson@thrillist.com.