Nothing makes you feel powerful and important like having an entire city at your command. Just ask basically anyone on Game of Thrones, or Bill de Blasio. But now, you can have a small piece of that megalomaniacal rapture -- and hopefully none of regicide or crappy subways -- if you buy the town of Allie's Creek in Monogorilby, Australia.
Located about five hours from Brisbane, Allie's Creek will cost you just $547,612 (A$750,000), including its 16 Queenslander-style homes. The town was the hub of a former saw mill and comes complete with street lights, water purification treatment plant, three-phase power depot, a dam, town hall and an old school house, according to the listing.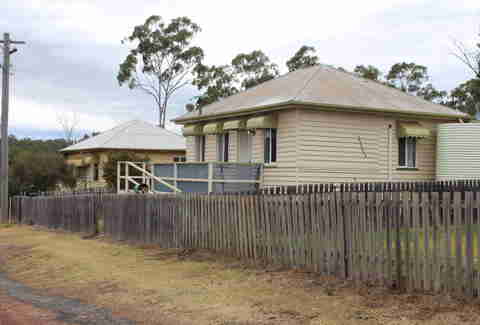 For that same price in New York, you can get a two-bedroom apartment in lower Manhattan, which doesn't come with a town hall or dam. If you're lucky, it'll have laundry in the building, and hopefully, neighbors who don't leave trash in the damn hall.
However, unlike buying an apartment in Manhattan -- one hopes -- there are people living there. About half the homes have current rent-paying tenants.
Allie's Creek was put on the market in September for $2.1 million and has seen a considerable price drop. That's perfect though, because you can use that savings to set up whatever it is you plan on doing with a town of your own.
Music festival? Why not? Daily Game of Thrones reenactments? Your friends will love you. Nudist colony? Might want to check in with the people who already live there.
So far, there have been about a dozen serious inquiries, according to the realtor. That means you're running out of time to make your dream of owning a small Australian town, replete with weird Australian animals, a reality. Get on it. 
Sign up here for our daily Thrillist email, and get your fix of the best in food/drink/fun.
Dustin Nelson is a News Writer with Thrillist. He holds a Guinness World Record, but has never met the fingernail lady. He's written for Sports Illustrated, Men's Journal, The Rumpus, and other digital wonderlands. Follow him @dlukenelson.