Barbie-Themed Pop-Up Cafes Are Opening Soon in These 2 Cities
For the Barbie gworls living in their Barbie worlds.
The trailer for Greta Gerwig's Barbie is here, and now I am not so patiently awaiting its July theatrical release and also possibly experiencing rapid regression and an overwhelming desire to play with dolls. But before I break down and head for the toy aisle, I can soothe my bottle blonde and candy pink cravings with new pop-up Malibu Barbie cafes that are opening in two cities.
Both cafe experiences were crafted by a partnership from Bucket Listers and Mattel. The pop-ups promise to transport you directly into a Barbie-fied 1970s Malibu, California, with a life-size Barbie box, exclusive merchandise, and a ton of Barbie photo ops. The menu will be crafted by Masterchef semi-finalist Becky Brown. Some of the items will include Pacific Paradise Pancakes, a West Coast Wave Wedge Salad, and a California Dreamin' Club Sandwich.
The New York cafe will be open from May 17 until September 15, 2023, and the Chicago cafe will open on June 7, and also close on September 15. The New York pop-up will be downtown at City Hall Park, and the Chicago pop-up will be at a yet to be disclosed location on W. Jackson Boulevard.
Tickets will cost $35 for kids and $50 for adults. The ticket will include a reserved seat, a guaranteed dining time, and an entree and side. You can join the waitlist to purchase tickets now, and they will go on sale starting on April 19. Bucketlisters.com has separate pages for New York and Chicago.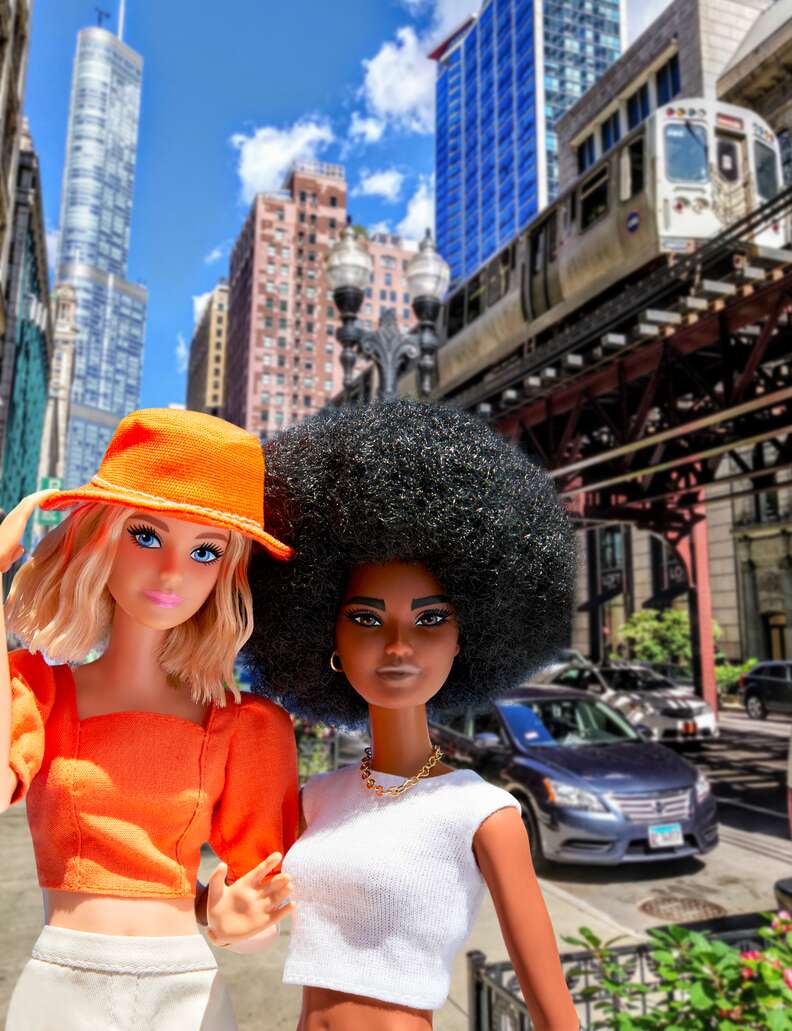 New York and Chicago aren't the only cities turning into Barbie Land. Los Angeles will soon have its very own World of Barbie immersive experience, opening on April 19. Adult tickets start at $34.50—many dates in April have already begun to sell out. If you want to explore the Barbie Dream House, the Barbie Camper Van, and all of the other Barbie career paths, you will need to purchase tickets soon.
Whether you are a Barbie or Just Ken, these new event spaces are sure to rock your real (and fantasy) worlds.