This Site Hooks You Up With Free Places to Stay Around the World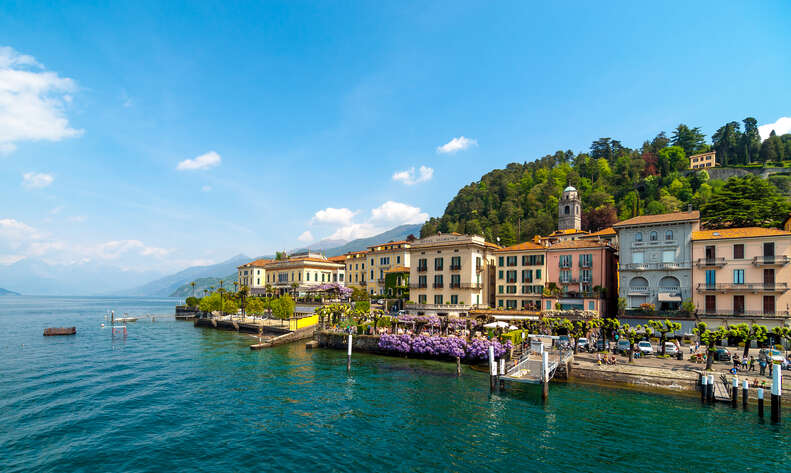 In many ways, it's never been cheaper to travel, considering the glut of serious airfare deals up for grabs and price wars that make traditionally expensive flights much more affordable. Still, it's not hard to blow a ton of money on hotels and Airbnbs as you criss-cross the globe. Fortunately, though, you may be able to score a free place to stay wherever you're headed next, thanks to a new website that lets you barter skills, services, or goods in exchange for lodging.
The new site, Barter Week, is designed to help match travelers with a free place to stay in bed and breakfasts and hotels around the world in exchange for a little help they can provide their hosts. The whole setup is essentially an international spinoff of an annual week-long Italian event known as Settimana del Baratto ("barter week" in Italian), where bed and breakfasts in the country offer up rooms to guests who can offer skills or goods as payment. This expanded version is very much a year-round and global deal, with more than 450 bed and breakfasts in over 60 countries participating.
So, what exactly are you supposed to barter? You can offer up a whole range of different skills, services, or goods, depending on your expertise or what you have. Are you good at gardening? Have a knack for creative marketing? Can you help translate things? The range of what the hosts are looking for is wide. Some are even down to let you stay if you simply bring them things like toys or books. You can also peruse your options in two different ways, either by what you'd be willing to offer up, or where you want to go.
While most of the lodging options are bed and breakfasts, there are a few hotels, vacation homes, and hostels in the mix, too. Many are looking for people with specific skills or goods to trade, but plenty are open to entertaining any kind of bartering offer. Highlights include everything from a farmhouse in France looking for gardening help, to an inn in Northern Wisconsin in search of books, to a ski chalet in Switzerland that would like someone to help them cut a promotional video. The whole spirit of the endeavor is to be flexible and open, so odds are you'll be able to find at least a couple places where what you have to offer will be accepted.
To get in on the action, find a place you want to stay that looks like a match, and shoot them a message along with when you'd like to travel. They can then reply to work out the details of whatever arrangement you want to set up, and you can get started on planning your trip.
For once, you might actually look forward to doing your chores.
Sign up here for our daily Thrillist email and subscribe here for our YouTube channel to get your fix of the best in food/drink/fun.