You Can Get 31% Off Your Favorite Ice Cream Scoops at Baskin-Robbins Right Now
The chain just brought back a fan-favorite flavor and introduced an all-new shake.
Hanukkah is in full swing, and Christmas is mere days out, so if your sugar rush hasn't started yet, get on it. Baskin-Robbins is making that assignment even easier by giving customers 31% off scoops at ice cream shops nationwide.
On December 31, you can get 31% off all 31 flavors, but if you really want to get in the holiday spirit, go with one of the chain's limited-edition releases. Baskin-Robbins is introducing a new Peppermint Cocoa Shake along with its fan-favorite Peppermint flavor. The latter features Peppermint-flavored ice cream brimming with crunchy peppermint candy pieces, while the Peppermint Cocoa Shake features that same Peppermint Ice Cream with whole milk and chocolate syrup.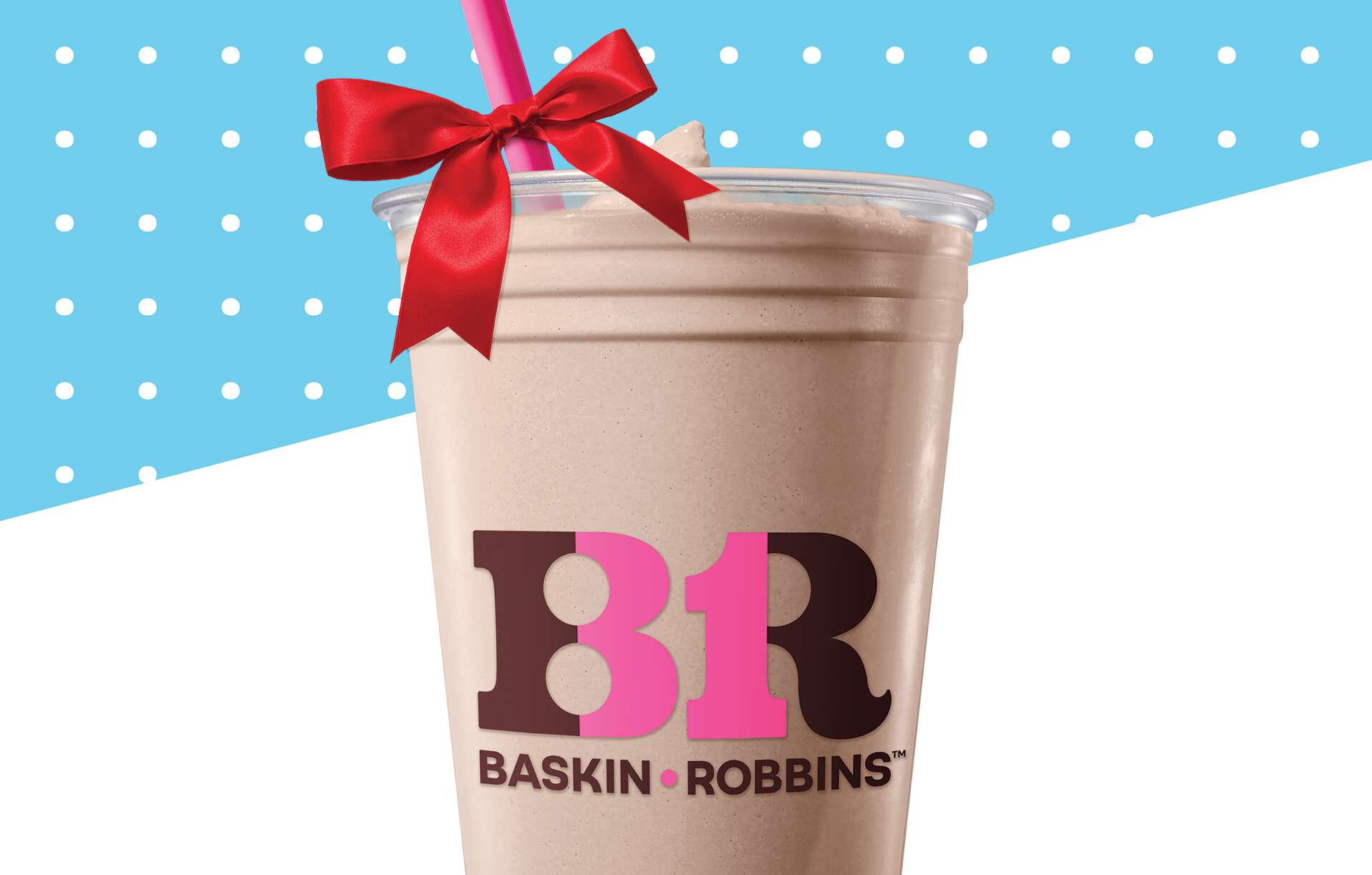 "One of the things that makes the holiday season so special is the classic, nostalgic flavors that return each year," Director of Research and Development Jeanne Bolger said in a press release. "Peppermint has become a staple flavor that signifies the start of the season at Baskin-Robbins, and we're excited to bring the scoop back for those guests that have made this ice cream a part of their holiday traditions."
If you're hosting a whole holiday shindig, and a simple few scoops won't do, you could always go with Baskin-Robbins Brrr the Snowman Cake. The creation looks precisely like it sounds and is customizable to your favorite cake and ice cream flavors in either 6-inch round or 9-inch round sizes. You'll also get $5 off any cake purchase of $35 or more throughout December, so you're still saving.
Want more food deals?
Here's our huuuuuuuge running list of all the free food you can get right now, as well as the best pizza deals, reward programs, birthday freebies, gift card offers, food delivery offers, alcohol delivery deals, and perks for getting your vaccination against COVID-19. If you want a little more than, say a free taco, we also have you covered with a long list of meals you can get at fast food chains under $5. You're welcome.
Want more Thrillist? Follow us on Instagram, Twitter, Pinterest, YouTube, TikTok, and Snapchat.