These Airlines Are the Best (and Worst) at Responding to Angry Tweets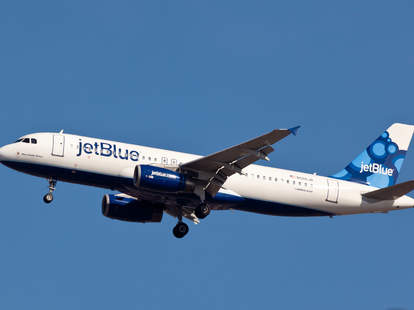 Until the vaunted unveiling of the Hyperloop, or another futuristic vessel that saves us from shrinking airplane seats, humans will likely tweet their frustration at airlines. Firing off salty missives online has become a best-practice for customers stranded amid epic flight cancellations, or worse, forcibly dragged off planes against their will.
But which carriers are the best at responding to your Twitter tirades? According to a survey conducted by the customer service firm Conversocial, which measured the top 20 airlines' response times on both Twitter and Facebook, the average wait to hear back about your vexed query is about 20 minutes. That average, however, is dragged down by some of the more loafing customer service teams that let your tweets float in the digital ether for over an hour.
Here's what the average wait times look like:
Conversocial
For North American airlines, JetBlue leads the pack with an average wait under five minutes. Not far behind are Virgin America, Alaska Air, and Southwest, all of which reply to senders well within 10 minutes. From there, the waits crest upwards of half an hour, until United Airlines enters the equation with a laggard response time of 1 hour and 34 minutes.
Airlines based in Europe and the Middle East are slower. If dealing with one of these carriers, you're likely to wait 1 hour and 41 minutes, as Emirates, Easy Jet and Finnair take the equivalent of an eternity to field service requests. Interestingly, and in no service to their customer service reputations, these airlines are subjected to far fewer Twitter complaints than their North American counterparts.
The data was collected from tweets sent to the respective airlines between October 5 to October 8 of 2017, so maybe consider the study as more of snapshot of the airlines' social media service than a definitive ranking. And maybe extend a little sympathy to the inundated social media teams fielding these requests with aplomb. After all, they're basically the air traffic controllers of the internet.
[h/t Bloomberg]
Sign up here for our daily Thrillist email and subscribe here for our YouTube channel to get your fix of the best in food/drink/fun.

Sam Blum is a News Staff Writer for Thrillist. He's also a martial arts and music nerd who appreciates a fine sandwich and cute dogs. Find his clips in The Guardian, Rolling Stone, The A.V. Club and Esquire. He's on Twitter @Blumnessmonster.