These Are the 10 Best Airlines in the World for 2018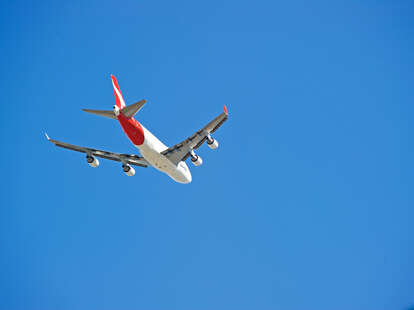 Any astute customer of the friendly skies can tell you that airlines based in America pale in comparison to their foreign counterparts. That's a nice way of stating that we flat out suck on the commercial air travel front. In other words, the world's European and Asian carriers are fast leaving us behind in a cloud of humiliation and engine exhaust, and there's nothing we can do about it.
Skytrax's 2018 World Airline Awards add real heft to all the anecdotes of miserable travel you hear about. Per the awards, which are a kind of aeronautical cousin to the Oscars, no American carrier comes even remotely close to the top. The number one airline in the world is Singapore Airlines, which is back from the fringes of obscurity after last making the top spot in 2008.
The winners weren't handpicked by experts or tastemakers, but rather customers in a wide-ranging survey that queried respondents on airline cabin service, onboard amenities and sundry other categories. The results were a damning indictment of the overflowing toilets and forcible passenger removals that have become hallmarks of the American airline experience in recent years.
Singapore Airlines is followed by another nine airlines that you likely won't have the courtesy of flying on all that much, at least if you're traveling domestically. Here's Skytrax's top 10:
10. Thai Airways
9. Garuda Indonesia
8. Hainan Airlines
7. Lufthansa
6. Cathay Pacific
5. EVA Air
4. Emirates
3. ANA All Nippon Airways
2. Qatar Airways
1. Singapore Airlines
Even after getting to number 10, you still have parse through 26 other airlines before getting to an American carrier, as Delta Air Lines and Alaska Airlines are the first to factor in on the list at 37 and 38, respectively. This isn't to say that you won't enjoy any stateside trips you have planned this summer, but the airline experience might be another question.
Sign up here for our daily Thrillist email and subscribe here for our YouTube channel to get your fix of the best in food/drink/fun.
 
Sam Blum is a News Staff Writer for Thrillist. He's also a martial arts and music nerd who appreciates a fine sandwich and cute dogs. Find his clips in The Guardian, Rolling Stone, The A.V. Club and Esquire. He's on Twitter @Blumnessmonster.