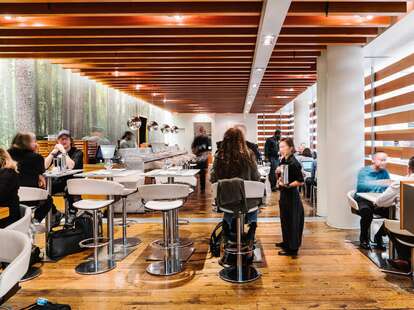 One Flew South in Atlanta

| One Flew South/Facebook
One Flew South in Atlanta

| One Flew South/Facebook
Normally, when I'm eating at the airport, I'm looking for the cheapest option that's not going to inflame my dairy or gluten sensitivities. Because I'm averse to most wraps, I typically end up throwing caution to the wind and eat a chocolate croissant and deal with relatively immediate regret in the airplane bathroom a short while later.
But not all airport food is created equal. The Family Vacation Guide has released its ranking on the 10 best airport restaurants in the world by analyzing reviews on platforms like Google, Tripadvisor, and Yelp. In a pleasant surprise, US airports are featured heavily on this list. These airport restaurants came out on top:
1. One Flew South
Hartsfield-Jackson International Airport, Atlanta
2. Root Down
Denver International Airport, Denver
3. Sushi Kyotatsu
Narita International Airport, Tokyo
4. La Carreta
Miami International Airport, Miami
5. All Bar One
Birmingham Airport, Birmingham, England
6. Bamee
Munich International Airport, Munich
7.Harry and Izzy's
Indianapolis International Airport, Indianapolis, Indiana
8. The Windmill
Stansted Airport, London
9. Obrycki's
Baltimore/Washington International Thurgood Marshall Airport, Baltimore
10. Berghoff Cafe
O'Hare International Airport, Chicago
The report also included which international airports had the most restaurant offerings—which is useful information if you ever plan on having a long layover and are trying to decide which airport will be the best to pass the time in.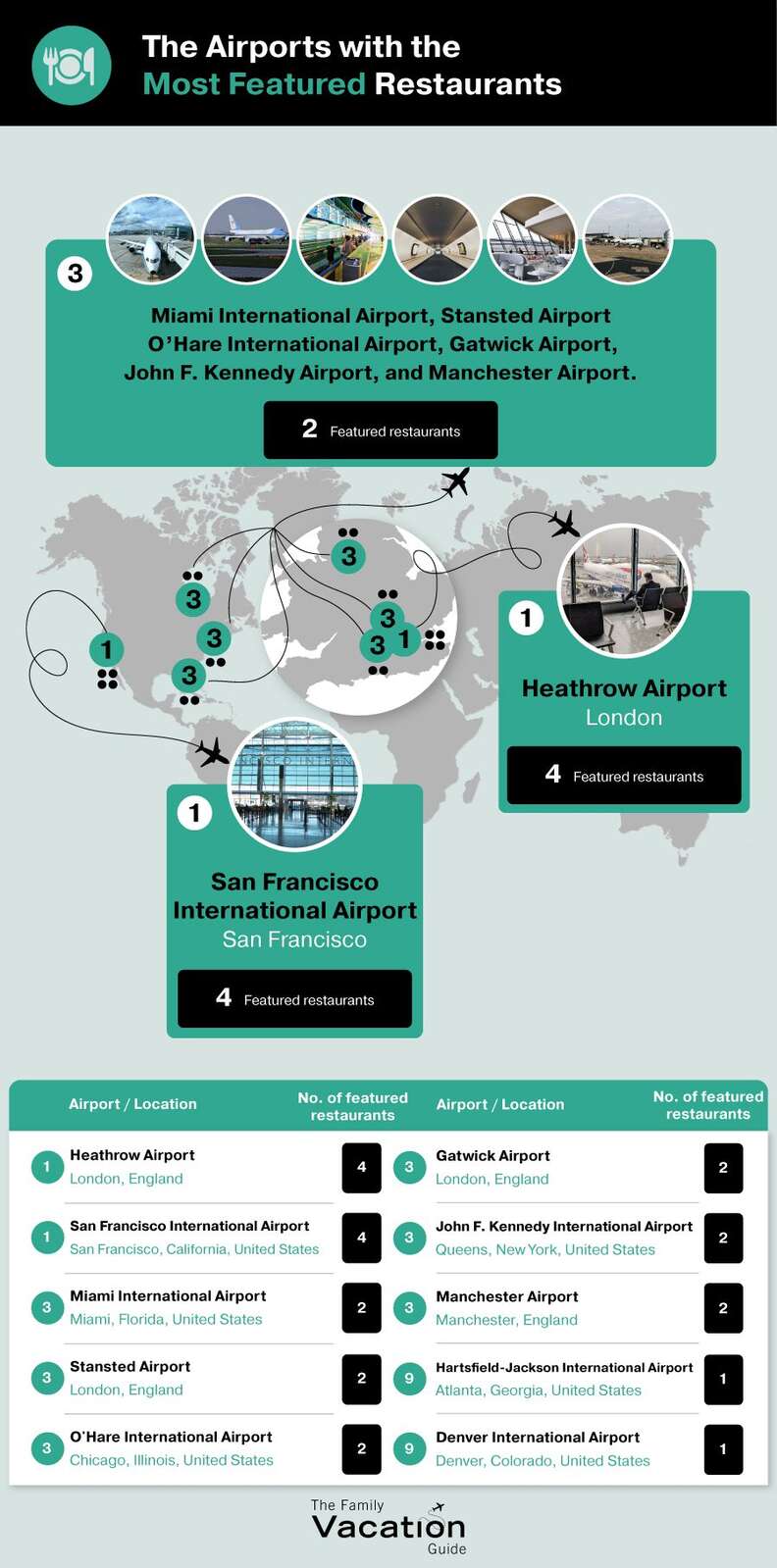 To read more details, you can visit the full report right here.